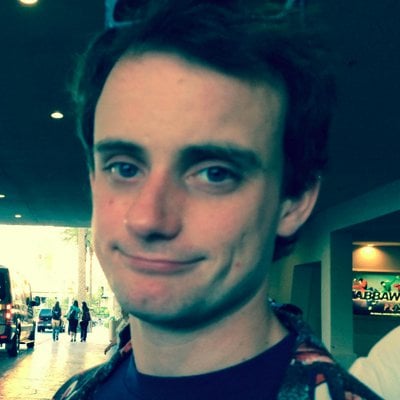 Filed by Johnny McNulty

|

Aug 01, 2016 @ 9:21pm
Donald Trump is the first presidential candidate in decades to refuse to release his tax returns, and actual billionaire and successful businessperson Warren Buffett thinks that's because "he's afraid." Speaking in Buffett's hometown of Omaha, the founder of Berkshire Hathaway endorsed Clinton and rejected the Donald's excuse that being under audit was a valid reason not to release:
"I've got news for him, I'm under audit too. I would be delighted to meet him any time, any place before the election. There are no rules against showing your tax returns and just let[ting] people ask questions about the items that are on there. ...How many of you would be afraid to have your tax return made public? You're only afraid if you got something to be afraid about. He's not afraid of the IRS. He's afraid because of you."
The "Oracle of Omaha," who has pledged to give away 95% of his wealth, tried to explain to the young adults in the room the difference between a tax return and what Trump has offered.
[Trump] said 'none of your business,' which did not go over so well, and then he started giving various explanations. And one of the explanations was that he had given his financial statement to the election commission and listed his assets and liabilities. ...But believe me, as someone who's filled out financial statements and someone who has filled out an income tax return, I call tell you, they are two very different animals. You will learn a whole lot more about Donald Trump if he produces his income tax return.