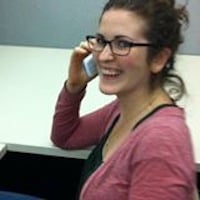 Filed by Shira Danan

|

Jun 05, 2014 @ 10:51am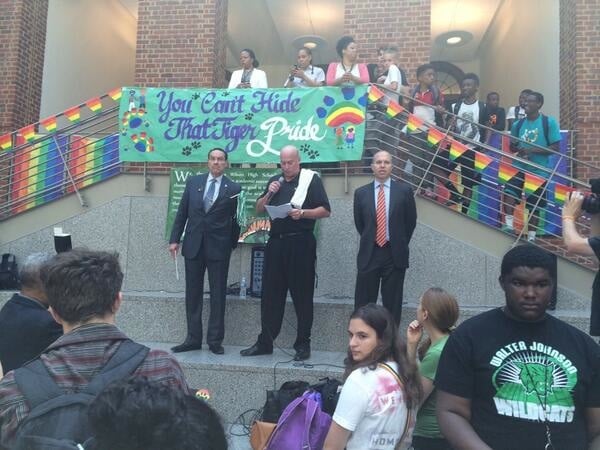 Principal Pete shows students what it means to have Tiger Pride. (via @DavidCataniaDC)
During Pride Day yesterday at the Washington D.C. school, Wilson High principal Pete Cahall came out in front of the entire student body. Cahall said he was inspired by his students to be honest about himself. In an emotional speech, delivered while flanked by Washington D.C. mayor Vincent C. Gray and David Catania, an openly gay city council member, Cahall explained why he had chosen this moment to come out.
#WilsonPride going strong. @dcpublicschools @Wilsonhsdcps @GLBTAffairsDC pic.twitter.com/GCpCo0por9

— Vincent C. Gray (@mayorvincegray) June 4, 2014
"I did not make this declaration before because I did not want my kids to think differently of me or not to respect me," Cahall said in his speech. He added that he had "hidden in the shadows" but now he "feel[s] safe." Cahall turned to the mayor before making his big announcement: "Mayor Gray, I want to say publicly for the first time because of your leadership, care and support that I am a proud gay man who just happens to be the principal of Wilson High."
#WilsonPride pic.twitter.com/Ig72Jx0uUk

— Vincent C. Gray (@mayorvincegray) June 4, 2014