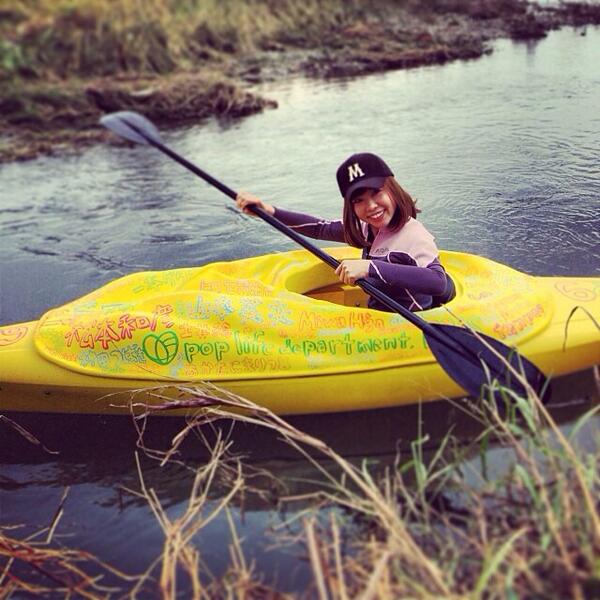 The woman in the boat. (via)
Japan has a reputation for being futuristic. They are the birthplace of the high-speed rail and the alarm clock pillow, yet somehow they are still trapped in a time where female genitalia is obscene.
Last week Megumi Igarashi, an artist who works under the alias Rokudenashiko -- which roughly translates to "good-for-nothing girl" -- was arrested for breaking obscenity laws the prohibit the display of genitalia after distributing data that can be used to print out 3-D versions of her vagina, AKA a "vagina selfie."
According to The Guardian, the data was emailed to people who contributed to her crowd-funded project to make a "pussy boat." Literally, a kayak fashioned from a mold of her vagina that can be rowed across an ocean. She calls it "the world's first 3-D scanned peach on the beach," and says that the 3-D data is necessary to make the art anatomically precise, and that, "mold by hand has the limitation. It is extremely difficult to make precise mold. Even when successful, silicone mold will gradually deteriorate, which makes mass production difficult [sic]."