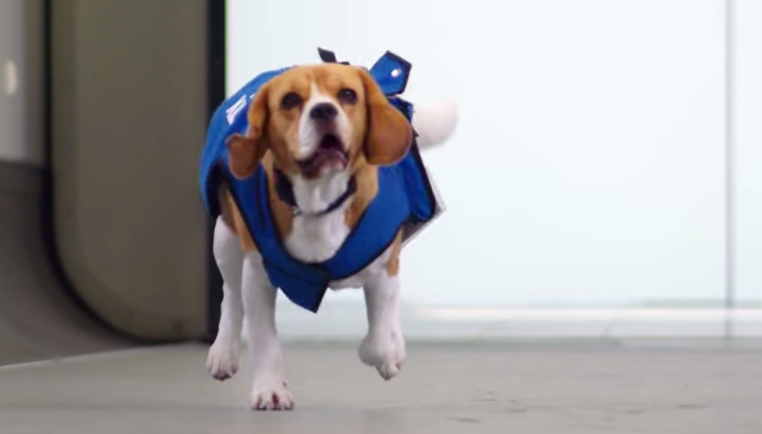 Leave whatever you want behind, this dog HAS to sniff it!
There's nothing worse than enduring a battle royale to retrieve your carry-on from the overhead bin in order to be the first to emerge from your winged chariot, only to realize you left your iPhone or headphones nestled in the seat cushions you just occupied for a 15 hour international flight.
Enter this dog. This dog has been trained by KLM to sniff out whatever appliance you used to ignore your fellow passengers, and race it over to you in a knapsack while you are still stepping over sleeping tourists waiting for their connecting flights.
And he's so cute!
There is pretty much no reason that dog should be sliding down the baggage carrousel.
The best part is, even if you didn't lose anything, you can still bend down to pet the dog and get a brand0new gently used iPhone full of pictures of people you don't know!
(by Myka Fox)