When it comes to this offensive class, no means no. (via)
Agatha Tan is our new hero.
She's a teenage student at Hwa Chong Institution, a secondary school in Singapore. When her school held a mandatory sex education session recently that was sponsored by Focus on the Family, a Colorado Springs-based Christian non-profit, Agatha was horrified, and she didn't stay quiet about it: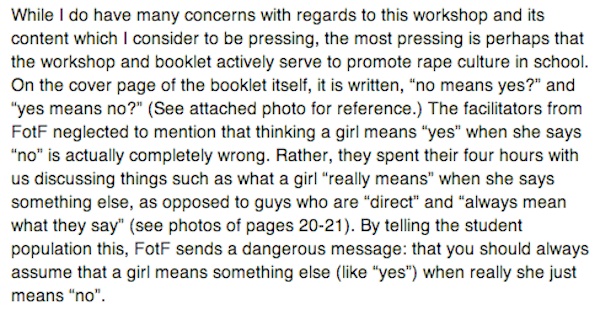 (via)
The attitude of the facilitators and the literature they handed out was sexist, overly light in tone, and even promoted the idea that you can never know if a "gal" means "yes" when she says "no." It also seemed to exclude LGBT students altogether.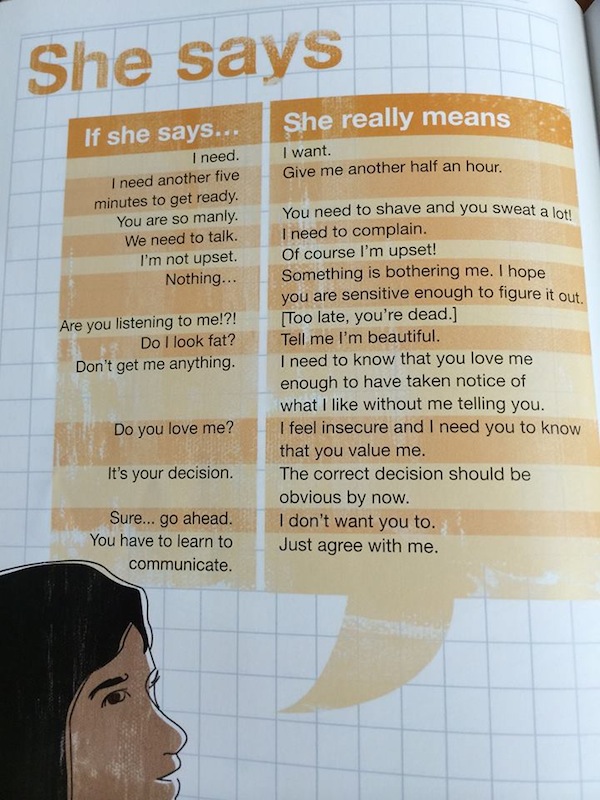 (via)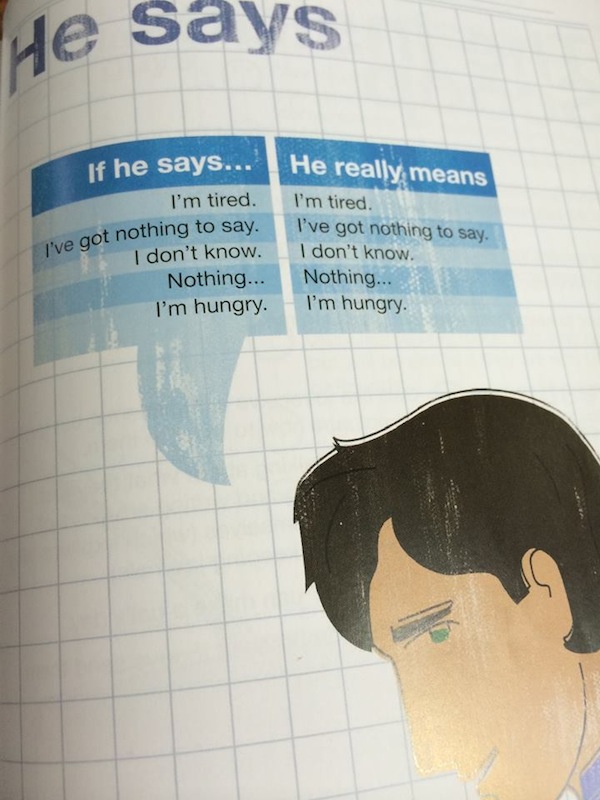 (via)
Agatha wrote a thoughtful, pointed open letter to her principal complaining about the class and posted it on Facebook. It quickly went viral and her words have since been shared 4,000 times, which is especially noteworthy because the letter is not short. Here's a key excerpt:


(via)
The photos she shared from the booklet are outdated, sexist, and, overall, pretty damning.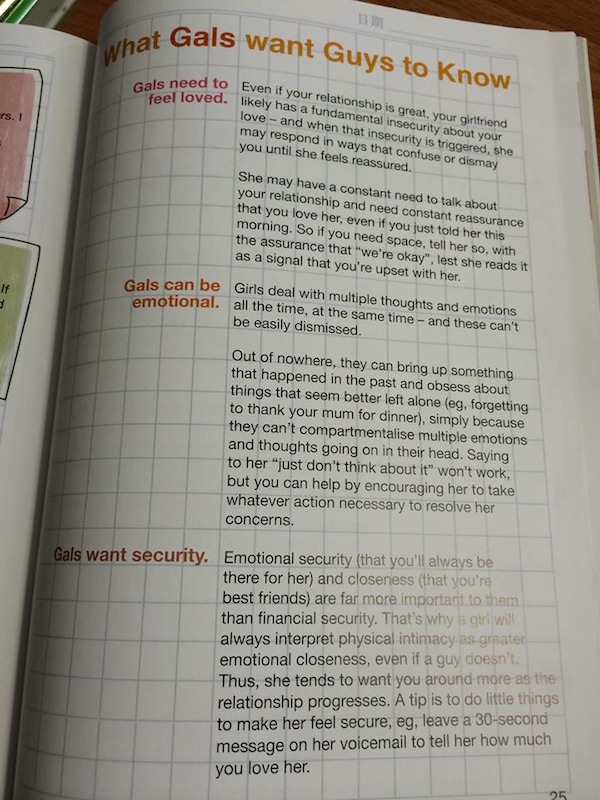 (via)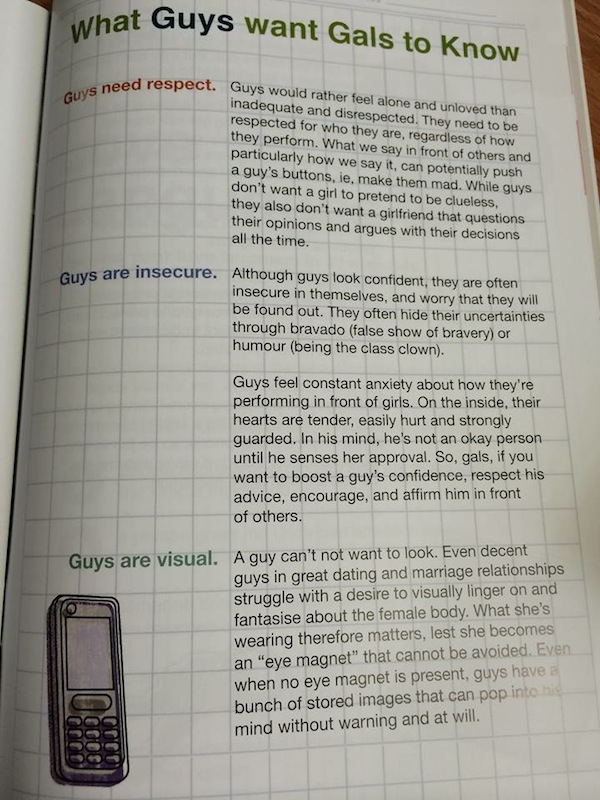 (via)
But it's Agatha's thoughts that are especially compelling. She is one "gal" who knows exactly what she thinks.
A spokesperson for Focus on the Family told the Online Citizen that the course "is not a sexuality education program," but rather "designed to be a relationship program to help young people unravel the world of the opposite sex, uncover the truths of love and dating, and reveal what it takes to have healthy and meaningful relationships." In other words, it's a sexuality education program.