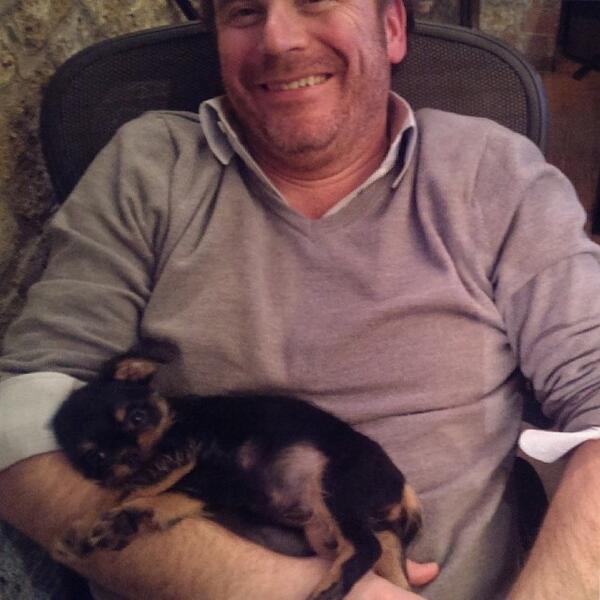 Alex Proud and friend. (pic via Twitter)
Word of warning if you're in the same bar as the holiday party for a "major international car brand" this December. Try to act real straight and manly or you'll scare the living crap out of them.
Alex Proud, owner of the Proud Camden bar in London, received this panicked email from an employee of said car company, which had booked their office Christmas party in his space.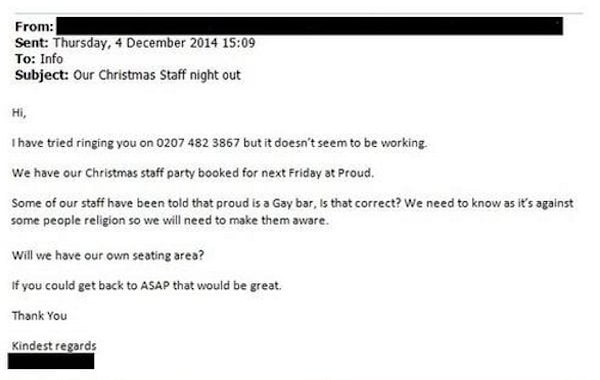 Proud Camden is described as an art gallery and music venue on Yelp, and its website looks like that of any mid-size music venue (with some good lineups) and offers no hint as to the predominate sexuality of its clientele. But the employees of this "major international car brand" were apparently so frightened by the word "Proud" in the bar's name that they had to be sure no one would be committing any sins against their God by attending a crappy company holiday party.
Rather than hang onto the cash from this booking and reassure the frightened car manufacturers that they were safe from homoeroticism, Alex Proud instead decided to kick their holiday cheer to the curb.
So this happened. Major International car brand sent this homophobic e mail. Really shocked this still happens. pic.twitter.com/XAGBymJeog
— Alex Proud (@AlexanderProud) December 5, 2014