Filed by Myka Fox

|

Jul 11, 2014 @ 11:01am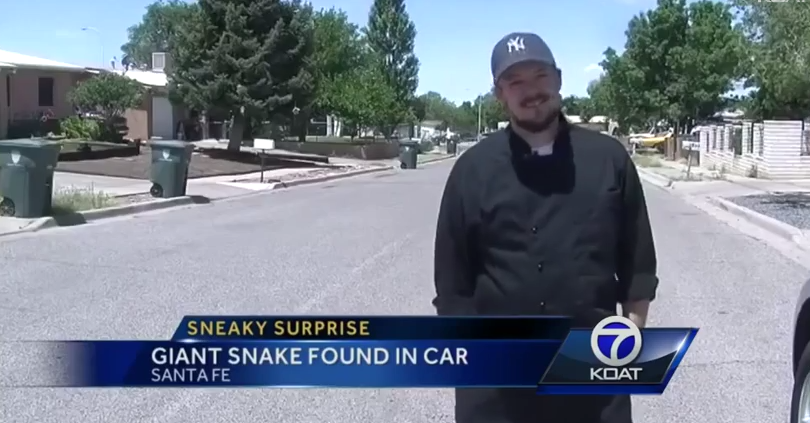 "I'm hesitant to pop my own hood." (via KOAT)
Santa Fe man Jackson Ault offered to help a woman after her car suddenly stopped on the road. When he opened the hood he found a 20lb python just chilling out on the engine.


That's what you get for helping people. (via KOAT)
"Looking right at me," Ault told KOAT. "Just flicked its little tongue, and I kinda freaked out a little bit."
So freaked that Ault narced on the snake and called the cops.
Lt. Louis Carlos was thrilled to handle the reptile perp.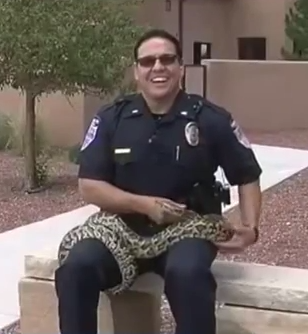 Feelin' that warmth. (via KOAT)
"It was easy for me to just go in there and pick her up, " Carlos tells KOAT. "Hold on to her. Let her feel the warmth of my hands and my body."
Pretty steamy stuff.
Pythons are not indigenous to New Mexico, so animal control assumes the snake is someone's escaped pet that climbed onto the engine for some tropical heat.
Until police find the owner, that snake will have to settle for Lt. Carlos' loving arms.
(by Myka Fox)