Filed by Myka Fox

|

Jul 11, 2014 @ 11:01am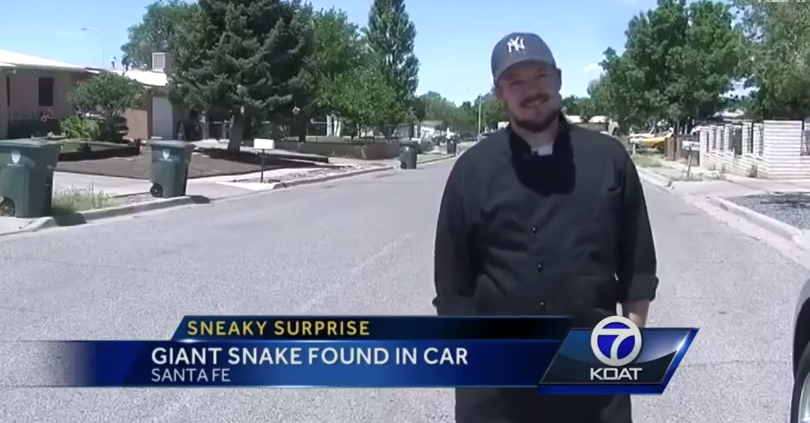 "I'm hesitant to pop my own hood." (via KOAT)
Santa Fe man Jackson Ault offered to help a woman after her car suddenly stopped on the road. When he opened the hood he found a 20lb python just chilling out on the engine.


That's what you get for helping people. (via KOAT)
"Looking right at me," Ault told KOAT. "Just flicked its little tongue, and I kinda freaked out a little bit."
So freaked that Ault narced on the snake and called the cops.
Lt. Louis Carlos was thrilled to handle the reptile perp.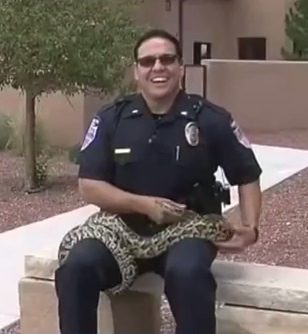 Feelin' that warmth. (via KOAT)