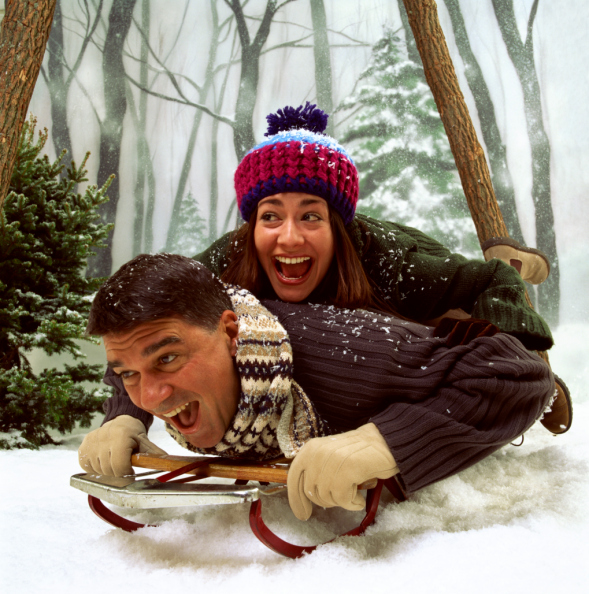 Record lows.
If you're single, a blizzard is doubly hard to get through: not only are you stuck inside, but there's no one in your place to talk to. Sure, your mom will text asking if you're dead, but what about real human connection? What about romance? The blizzard that will soon turn everyone in the Northeast into Jack Nicholson at the end of The Shining is now upon us. Some people are after one last hurrah by doing - what else? - asking people on Craigslist for casual sex stuff. Here are a few of the most desperate people hoping to ward off cabin fever this week with a "snow buddy":
Let nostalgia guide you into my bed.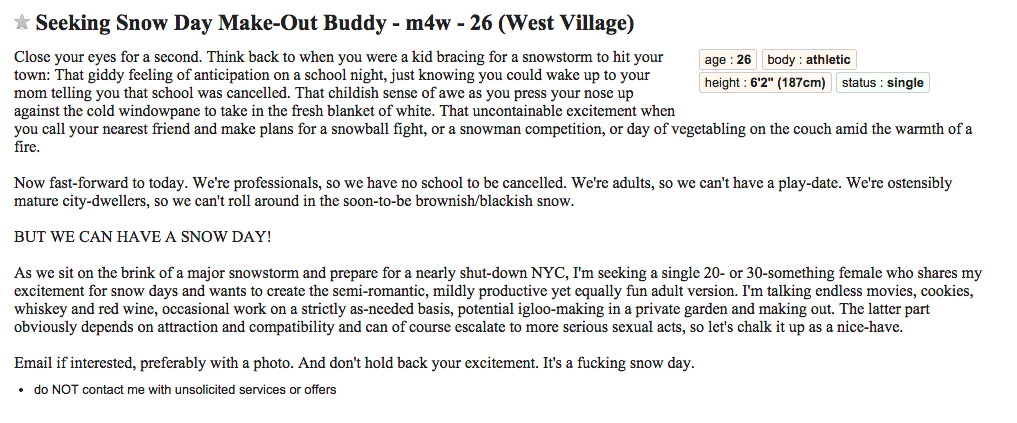 Putting the "casual" in Casual Encounters.


A marriage of convenience.


Honestly, I answered this one.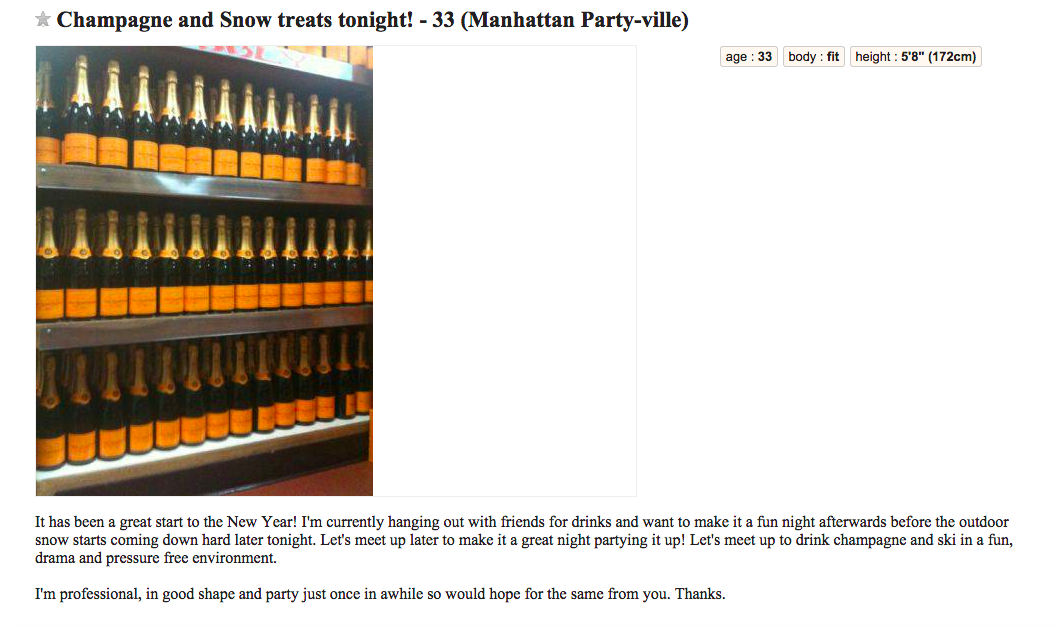 Desperately seeking Santa.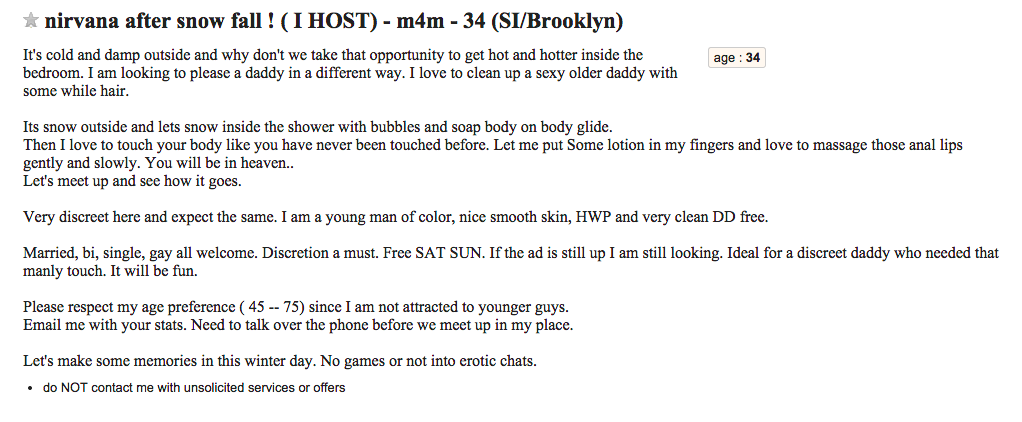 Basically, a saint.


Ready to do absolutely anything...except travel very far. It's snowing! Come on!


He's going to be disappointed when he finds out everyone's favorite pastime during blizzards is gaining fifty pounds.


Cute pic!