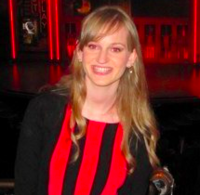 Filed by Orli Matlow

|

Jan 12, 2016 @ 12:30pm
A Kansas waiter is going viral with an image of a generous tip that turned out not to be money, but a deliberately unfunny prank. Garret Wayman is a 17-year-old server in Wichita, who is so enthusiastic about food that his Twitter handle is @BeanBurrito. He was thrilled recently when he though he had gotten a $20 tip.
"I'm 17-years-old, $7,000 in debt because I had to buy myself a car, juggling full-time school, and working seven days a week," Wayman told Tech Insider. A $20 tip would have been a huge deal for him. But instead of finding Andrew Jackson, Wayman unfolded the bill to find a religious pamphlet telling him "there is something you can have more valuable than money!" and to "seek faith thru Jesus Christ."