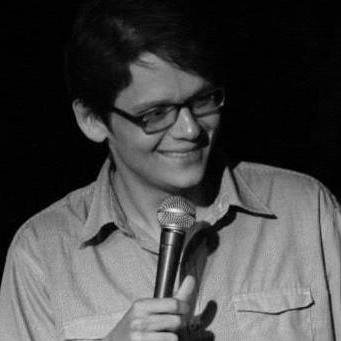 Filed by Matt Nedostup

|

Jun 22, 2015 @ 1:25pm
5. 'Star Wars' star Jake Lloyd, because he led cops on a high-speed chase.

He fell to the Dark Side after all. (Colleton County Detention Center)
It's always a shock when things go sour for former child stars. Except in the case of Jake Lloyd. Things were never going to work out for him.
The 26-year-old retired actor, most famous for playing the boy who would become Darth Vader in Star Wars Episode I: The Phantom Menace, was arrested in Charleston, South Carolina after leading police on a high-speed chase, driving at times in excess of 100 mph. He probably didn't say this during the pursuit:
Because he doesn't actually have Force powers, Lloyd eventually lost control of his vehicle, crashing through a fence and stopping among some trees. He did not appear to be under the influence of drugs or alcohol. He's still in jail, and his bail has been set at more than $10,000.
Despite his wrongdoing, it's hard not to feel bad for the kid. By his own reports, appearing in that movie turned his school life in a "living hell." Everyone shouted "yippee!" at him and made lightsaber noises when he walked by until he was turned into a bitter, reckless young man. Frankly, I don't blame him. Episode I ruined my childhood too.
4. A 19-year-old who stole a car and then realized he couldn't drive stick.

Alexander Katz, who doesn't have Star Wars to blame.
(Cache County Sheriff's Office)
There's an important lesson to be learned from this story: if you don't want your car to be stolen, buy a manual. Sure, you'll have to learn to drive stick yourself, but that's not a bad thing. They're usually cheaper, more fuel-efficient, and more fun to drive than an automatic. It makes driving feel like a video game! Anyway, that's my spiel about that.