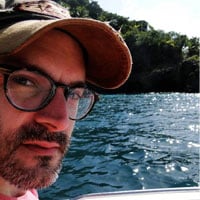 Filed by Dennis DiClaudio

|

Apr 01, 2015 @ 12:11pm
1. Indiana Business Refuses To Send Its Christian Pizza To Gay Weddings
There are few things that summon up the image of a big, greasy pepperoni pizza more so than a gay wedding. Unfortunately for the millions upon millions of gay people in Indiana who desperately need pizza at their nuptials, there's one less outlet for their demand today. Memories Pizza in Walkerton, Indiana is taking advantage of the state's new anti-gay law to refuse service to the long lines of pizza-needing gay couples that darken their door on a daily basis. "If a gay couple came in and wanted us to provide pizzas for their wedding, we would have to say no," co-owner Crystal O'Connor told ABC 57 News. "We're not discriminating against anyone, that's just our belief and anyone has the right to believe in anything."
"Who would cater a wedding from a pizza place?" - people who have never been to Iowa
— David Burge (@iowahawkblog) April 1, 2015

2. Arkansas Would Like You To Know That It Is Just As Hateful And Petty As Indiana
Indiana Gov. Mike Pence might be trying to walk back his state's new gay discrimination law, but Arkansas legislators are rushing in to try to fill our headlines' bigotry vacuum. An anti-gay bill masquerading as religious freedom legislation—very similar to the one recently signed by Pence—was passed last night by the state congress. Gov. Asa Hutchinson, who was expected to sign it into law, is now vowing to send it back to the legislature until it is less overtly hateful.