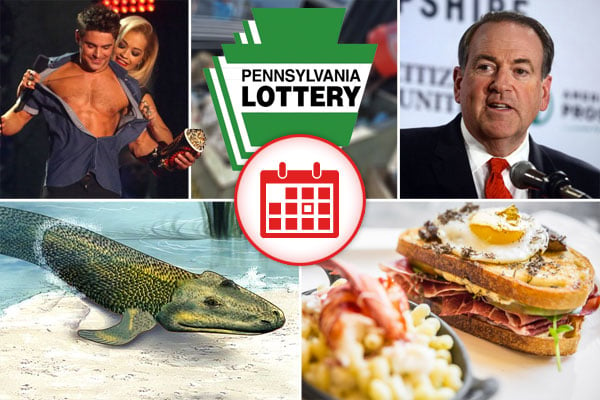 1. 'The Hunger Games' And Zac Efron's Tan, Oily Chest Both Make Big Showings At MTV Movie Awards
The Hunger Games: Catching Fire took home the award for best film during last night's MTV Movie Awards. We think. Everything kind of went a little blurry after Rita Ora ripped the snap-away shirt from Zac Efron's perfectly tanned and shimmering torso while he was accepting the award for Best Shirtless Performance.
Just saw Zac Efron shirtless and his abs spelled "Mattel?."

— Louis Virtel (@louisvirtel) April 14, 2014

2. Mike Huckabee Wishes America Was More Like North Korea, Will Likely Be Fed To Hungry Dogs On White House Lawn
Republican presidential nomination hopeful Mike Huckabee expressed his disappointment in America to a crowd of conservative activists over the weekend, stating, "My gosh, I'm beginning to think that there's more freedom in North Korea sometimes than there is in the United States." Expect him and everyone in his family line to be carried away to labor camps within the hour.
Mike Huckabee: "Obama rejected gay marriage in 2008, but now supports it. He's lying, otherwise why hasn't he gotten gay married, huh?"

— Top Conservative Cat (@TeaPartyCat) April 14, 2014