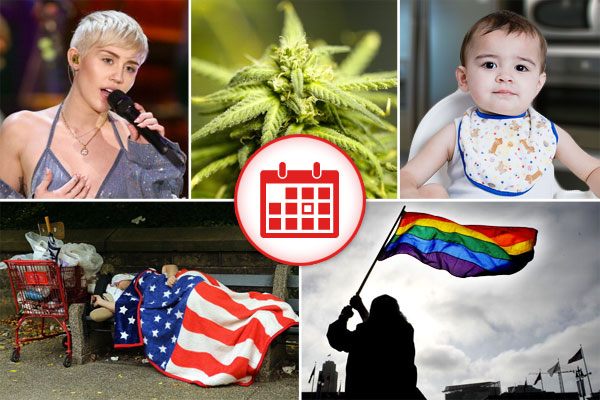 1. Miley Cyrus Was Hospitalized So Maybe Let's Hold Off On Being Mean To Her Until We're Sure She's Okay
Pop singer Miley Cyrus remains hospitalized today after she reportedly suffered a "severe allergic reaction to antibiotics" yesterday. Some people are speculating that stress related to the recent death of a favorite dog may be a contributing factor in her condition. Others thinks the busy performer is simply overtwerked (sorry).
Mr. Octopussy & some amazing Drs are taking good care of me 🌈 pic.twitter.com/7FJFxYa7M5

— Miley Ray Cyrus (@MileyCyrus) April 15, 2014
"Stick out your tongue...HAHAHAHAHAHAHAHAAAA, just a little pop culture humor there." - Miley Cyrus's doctor

— Rex Huppke (@RexHuppke) April 16, 2014

2. Study: Wealthy Oligarchs Graciously Allowing U.S. Voters Think They Have Any Say In Anything
According to a new study from researchers at Princeton and Northwestern universities, the United States cannot rightly be considered a democracy, due to the vastly disproportionate amount of influence that rich citizens and corporations have over public policy. According to their findings, the U.S. is more of an oligarchy. In completely unrelated news, it will soon be illegal for homeless people to sleep in their cars because such practices apparently damage the "quality of life" of rich people.