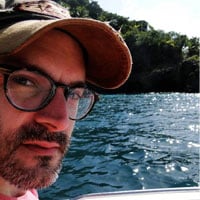 Filed by Dennis DiClaudio

|

Apr 17, 2015 @ 10:30am
1. Superman And Batman Were Powerless To Stop Their Full Trailer From Leaking Online
A crappy, camera-phone version of the full two-minute trailer for Batman v. Superman: Dawn of Justice—which wasn't supposed to be officially released until next week—has already been uploaded to the Internet. So, if you want to be introduced to the first real footage from next summer's most anticipated movie in the least pleasant way possible, simply click on the video below. I already did 14 times.
"Tell me. Do you bleed? You wi---OH NO YOU'VE THROWN ME INTO THE SUN!" - Batman v. Superman in any logical universe.

— Jeff Loveness (@JeffLoveness) April 17, 2015

2. Disney's Value Rose By $2 Billion Yesterday, Based Mostly On How Many Times I Watched The New 'Star Wars' Trailer
In the wake of yesterday's surprise release of the second teaser trailer for Star Wars: The Force Awakens and the excitement generated by it, Disney's stocks rose by approximately one percent. That doesn't sound like much, but it's the equivalent of about two billion dollars or twelve parsecs.
I watched the new Star Wars trailer so many times, my hymen grew back.

— Shari VanderWerf (@shariv67) April 17, 2015

3. ESPN Reporter Is Sincerely Sorry That She Was Caught On Tape Being Awful Human Being