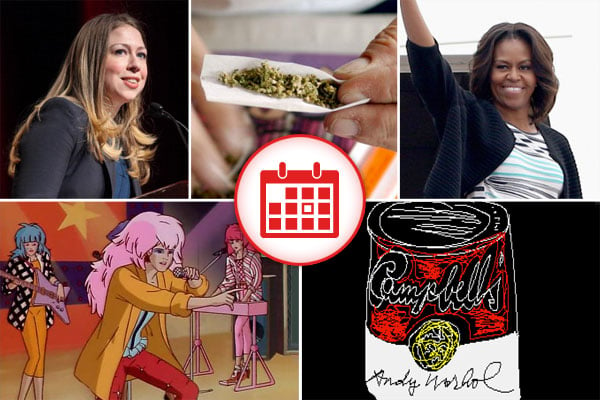 1. Kansas High School Students Nearly Succeed In Warding Off Visit From First Lady
Michelle Obama decided to cancel plans to deliver a commencement address at a Topeka, Kansas high school after the student body acquired 2,500 signatures on a petition against her participation. Her security needs would apparently have limited the number of tickets each student could have to only six. So, instead of ruining their graduation ceremony, the First Lady has agreed to only ruin their "Senior Recognition Day" 24 hours prior.
Are we all still pretending Michelle Obama is a housewife and not a lawyer who went to Yale and Harvard?

— Keating Thomas (@keatingthomas) February 19, 2014

2. The Right-Wing Media Is Onto Chelsea Clinton And Her Fake Baby
Chelsea Clinton and her duplicitous uterus may have fooled most of the world, but they can't pull the wool over the eyes of the conservative media. Many conspiracy theorists on the right have determined, via careful analysis of their darkest fantasies, that Clinton is lying about having been impregnated by her husband in an apparent effort to prop up her mother's presidential campaign, which won't start unti well after the nine months it takes for a baby to gestate. Other, less suspcious people simply believe the 34-year-old woman intentionally got herself pregnant.