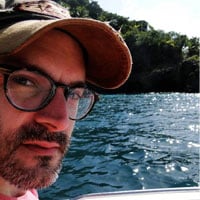 Filed by Dennis DiClaudio

|

Apr 28, 2015 @ 12:49pm
1. Volunteers Cleaning Up Baltimore In Preparation For More Rioting Later On
One of the few positive outcomes of yesterday's anger-fueled riots in Baltimore was the sight today of members of the community coming together to clean up the detritus from yesterday's anarchy. Volunteers met in the morning at North and Pennsylvania Avenues, where the rioting was heaviest, and began sweeping and shoveling up shattered glass and other broken materials, thus giving tonight's protesters a blank canvas.
Residents pitching in to clean up outside CVS, North and Pennsylvania! @cbsbaltimore pic.twitter.com/th8APiBnhz
— Ron Matz WJZ (@RonMatzWJZ) April 28, 2015
If only there were some sort of HBO show to explain how Baltimore didn't get this way overnight.
— Mike Levine (@bizmichael) April 28, 2015

2. Supreme Court Justices Divided On How Much Mental Gymnastics To Use In Justifying Gay Marriage Bans
As the U.S. Supreme Court begins hearing arguments for and against making same-sex marriage a constitutional right, the more conservative justices are each faced with the difficult personal decision of how deeply to bend their senses of reason and morality in order to defend an increasingly indefensible argument against equal rights.
As SCOTUS takes on gay marriage today, here's a look at which states allow same-sex marriage http://t.co/b5gqE60d29 pic.twitter.com/CsVaRNqNco
— Mother Jones (@MotherJones) April 28, 2015