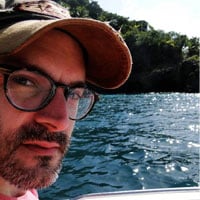 Filed by Dennis DiClaudio

|

Aug 12, 2014 @ 3:43pm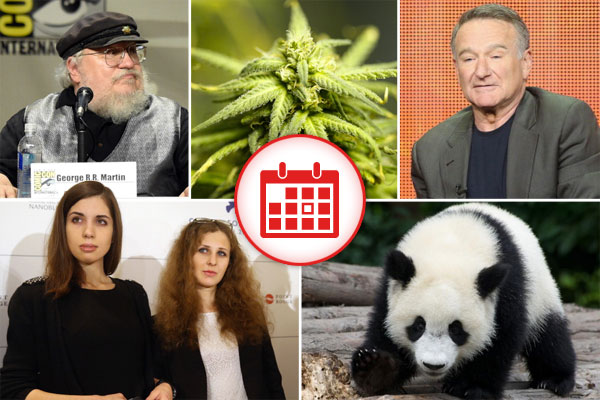 1. The World Today Has 100 Percent Less Robin Williams, And It Is 1,000,000 Percent Worse For It
Terrible, terrible, terrible news. Here are other people trying to work their through this tragedy right along with you:
Losing Robin Williams makes as much sense as the idea of losing pizza or anything else thats been a staple of life as long as I can remember

— Josh Fadem (@joshfadem) August 12, 2014

2. Your Dumb-Ass Theory About The End Of 'Game Of Thrones' Might Be The Correct Dumb-Ass One
It turns out that your very silly theory about how George R.R. Martin's A Song of Ice and Fire fantasy novel series will end might just be silly enough to be the right one. "So many readers were reading the books with so much attention that they were throwing up some theories," Martin told The Telegraph, "and while some of those theories were amusing bullshit and creative, some of the theories are right."
Because you gave away too many endings to Game Of Thrones before he was caught up #ReasonsYourCatRanAwayNeverToReturn

— Mark Jordan Legan (@MJLegan) August 12, 2014

3. Legal Marijuana Ushers In Debaucherous New World Of Moderate Drug Use
Unfortunately for people who want to demonize marijuana, it would appear as though legalizing and restricting the drug in Colorado has not yet led to an End of Days scenario with the state's stoned teenagers taking to the street with pitchforks and murdering everyone in their path in their drug-addled haze. In fact, it hasn't even led to increased usage of pot among teenagers.
Going to the Mariners game tonight. Can't wait to see Seattle's ballpark marijuana vendors in action.

— John Moe (@johnmoe) August 8, 2014

4. Pussy Riot Cameo Will Be Least Silly Thing In Third Season Of 'House Of Cards'
Nadezhda Tolokonnikova and Maria Alyokhina of Pussy Riot have agreed to appear on the next season of Netflix's hit show House of Cards. This is apparently part of their plan to learn how to integrate politics into cinema, so that they can bring that knowledge back to Russia. "It's not a question of what do they want, but what we want from them. And we want to learn how to do a political movie. This is our main agenda right now," Tolokonnikova told the Wall Street Journal.
When True Blood ends, the cast of House of Cards will have to take over all operations at the Terrible Southern Accent Factory.

— CeCe Pleasants (@CeCePleasants) August 4, 2014

5. Your Future Panda Triplet Overlords Were Born In China Last Week
Triplet pandas born in a Chinese zoo on July 29 are being referred to as a "new wonder of the world," due to the extreme rarity of such incidents in the species and how much people just goddamn love baby pandas.
Welcome to the world, baby panda triplets! I guess one of you doesn't read the news. pic.twitter.com/rKjJJWFENW

— Josh Comers (@joshcomers) August 12, 2014

(by Dennis DiClaudio)