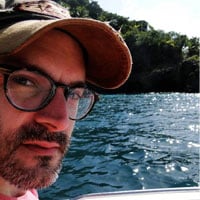 Filed by Dennis DiClaudio

|

Aug 15, 2014 @ 1:51pm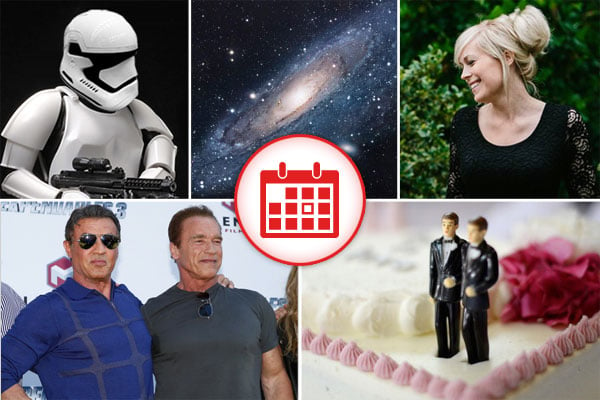 1. Society-Wrecking Gay Marriage Could Generate Half A Billion Dollars In State Revenue
Reports from a think tank at the UCLA School of Law show that legalized marriage equality could pull in more than $464 million in just one year for the eleven states analyzed in the study. That's a lot of money for state legislatures to turn their nose up at just for the opportunity to make two dudes feel bad about themselves.
The only marriage I believe in is a nice, old-fashioned sham marriage between a nice gay man & a nice gay woman. #values

— Janine Brito (@janinebrito) August 11, 2014

2. Christian Singer Tricked Millions Of God-Fearing People Into Liking A Gay Person
British Christian singer-songwriter Vicky Beeching came out as a lesbian during an interview with the U.K. newspaper The Independent earlier this week. "What Jesus taught was a radical message of welcome and inclusion and love," explained the musician who is no doubt hemorrhaging fans as you read this.
Waking up & knowing you can truly be yourself is such a refreshing feeling. Slept better last night than I have in years. #Grateful

— Vicky Beeching (@vickybeeching) August 15, 2014
God causes weather based on a community's view of gay lifestyles. That's why San Fran's weather is generally nice and Kansas has tornadoes.

— Keating Thomas (@keatingthomas) July 30, 2014

3. Bunch Of Scientists Getting All Excited About A Few Specks Of Space Dust
Scientists are out-of-their-minds excited to have discovered seven particles of outer space dust that were brought back to Earth by the Stardust probe back in 2006. These appear to be the first particles that have originated outside of our solar system that humanity has had a chance to observe. "These are very precious particles," said a physicist who was talking about a few pieces of space dirt.
#CitizenScientists find cosmic dust from before our Solar System formed http://t.co/N1HyK6eZK1 via @CosmicRami pic.twitter.com/1gGPouCx4h

— Alan Duffy (@astroduff) August 15, 2014
Think I've upset some mafia astronomers, I woke up this morning with the Horsehead Nebula in my bed.

— Tony Cowards (@TonyCowards) November 20, 2013

4. Sylvester Stallone Outs Arnold Schwarzenegger As The Driving Force Behind His Career Full Of Bad Career Moves
While talking to Jimmy Fallon on The Tonight Show last night, Sylvester Stallone explained that a desire to keep up with action hero Arnold Schwarzenegger was a key factor in many of his biggest career missteps, including Stop! Or My Mom Will Shoot, Rhinestone and pretty much everything else he did after Rocky and First Blood.
"What if I acknowledged I'm a has-been, but made myself King Has-Been?" Sylvester Stallone brainstorming The Expendables.

— Gladstone (@WGladstone) June 13, 2014

5. Looks Like The Empire Gave Its Stormtroopers A Fashion Makeover
What appears to be a newly streamlined design for the Stormtroopers' helmet was leaked to the Internet the other day. Not since pictures of Mark Hamill's Obi-Wan Kenobi-esque beard surfaced online two days ago have Star Wars fans been more excited over a photograph.
"Those WERE The Droids I Was Looking For: A Memoir" by Stormtrooper 2149-FSE-3991

— Dull Ass Will Weldon (@oldmanweldon) March 12, 2014
(by Dennis DiClaudio)