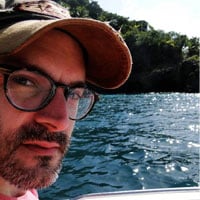 Filed by Dennis DiClaudio

|

Aug 18, 2014 @ 2:31pm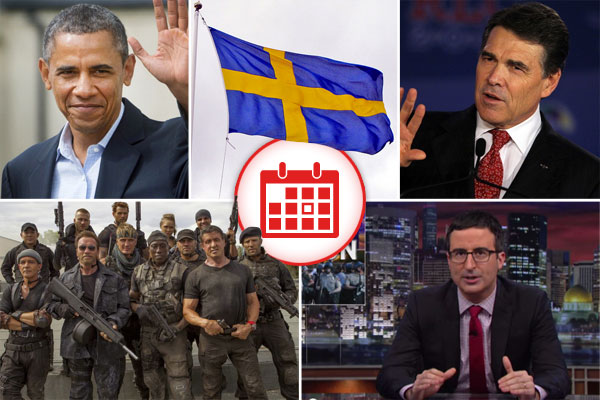 1. Rick Perry's Chance With GOP Primary Voters Gets Huge Boost As He's Indicted For Corruption
Texas Gov. Rick Perry is showing no signs of remorse for alleged incidents of abuse of power that got him indicted by a grand jury and will almost certainly lead to a massive show of support by his fellow Republicans just ahead of his upcoming bid for president. "If I had to do it again, I would make exactly the same decision," he said to Fox News Sunday.
Rick Perry indicted?! Oh, how my 7th favorite Republican presidential candidate has fallen.

— Mike Birbiglia (@birbigs) August 16, 2014

2. Chief Executive Of The United States Of America Declines Invitation To Humiliate Himself For Our Entertainment
President Barack Obama has decided not to dump a bucket of ice water over his head after being challenged by both LeBron James and Ethel Kennedy to participate of the Ice Bucket Challenge, which have been sweeping the Internet and somehow or other is supposed to help fight Lou Gehrig's disease. In lieu of contributing a video to the cause, he will be donating $100 to the charity, which is probably useful but also depressingly boring.
So instead, here's the current Star-Lord of the Internet Chris Pratt giving his take on the Ice Bucket Challenge:
Just did the ice bucket challenge, only with ham.

— Rex Huppke (@RexHuppke) August 17, 2014
A co-worker of mine who was is in no less than three "Harlem Shake" videos thinks the ALS Ice Bucket video campaign is stupid.

— John (@thejohnblog) August 18, 2014

3. Sweden Celebrates 200 Years Of Opting Not To Get Its Hands Dirty
Can you imagine what 200 years of peace might look like? If not, just cast your gaze onto Sweden. This week, the Swedish people are celebrating two full centuries of not actively participating in any wars but only allowing other warring countries to use their railway system to attack other countries and manufacturing countless weapons for foreign soldiers to use to kill other foreign soldiers.
All Swedish people sound like they're discussing the best recipe for sugar coated gum drops.

— Nick Youssef (@NickYoussef) February 26, 2014

4. John Oliver Looks At Police Militarization In Ferguson, MO — Someone Doesn't End Up Tear-Gassed
On this weekend's edition of Last Week Tonight, John Oliver took a long, hard look at the controversial way that the militarized police have been dealing with protesters and journalists in Ferguson, Missouri in the wake of Michael Brown's killing. The most impressive part of the 15-minute segment is that he managed to do it without being assaulted or threatened by law enforcement officers while the cameras were rolling.
President Obama has been less present during the Ferguson unrest than Bill Murray at a random Brooklyn house party.

— Josh Gondelman (@joshgondelman) August 18, 2014

5. 'Expendables 3' Turns Out To Pretty Disposable
Despite scoring 35 percent on Rotten Tomatoes—which is about 33 percent higher than anyone expected—Expendables 3 pulled in a disappointing $34.8 million at the U.S. box office. So weird! How can a movie about bunch of washed-up, old-man action heroes not appeal to mass audiences? I'm sorry, I meant a third movie about bunch of washed-up, old-man action heroes.
More people starred in 'Expendables 3' than went to see it this weekend

— Eli Braden (@EliBraden) August 17, 2014

(by Dennis DiClaudio)