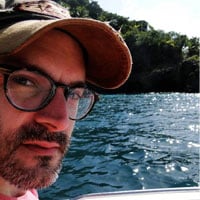 Filed by Dennis DiClaudio

|

Aug 19, 2014 @ 3:11pm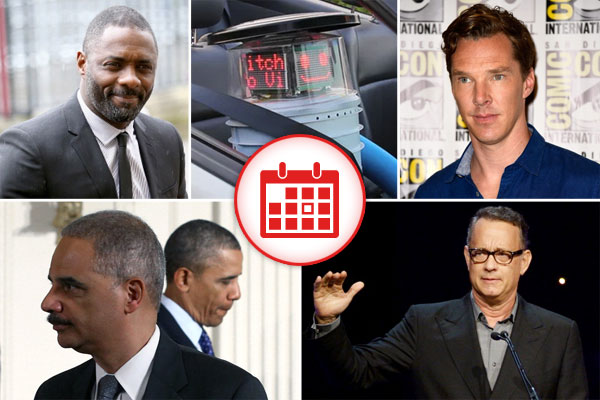 1. Barack Obama Sending Eric Holder Down To Ferguson To Shut All You People Up Already
President Barack Obama is hoping that you will stop pointing fingers at him and demanding that he do something about the insanely and unnecessarily escalating situation in Ferguson now that he has decided to send Attorney General Eric Holder into the roiling Missouri town to pose for a few photographs and make some very solemn statements for reporters.
Guys, can someone throw a fundraiser in #Ferguson so President Obama shows up? Thx.

— Laurie Kilmartin (@anylaurie16) August 19, 2014
Obama is looking real Mayor Quimby right now.

— Jensen Karp (@JensenClan88) August 19, 2014

2. Benedict Cumberbatch And Idris Elba Will Battle For Scary Tiger Supremacy In Dueling 'Jungle Books'
Beloved British actors Benedict Cumberbatch and Idris Elba will both be playing the villainous tiger Shere Khan in upcoming live action film adaptations of Rudyard Kipling's classic story The Jungle Book. Elba will play the terrifying jungle cat in a Jon Favreau-directed version for Disney, while Cumberbatch will give his interpretation in Andy Serkis' directorial debut for Warner Bros. It's a good time to be a fan of BBC detective dramas/imperialist anthropomorphic children's books.
If Benedict Cumberbatch is not in the movie you are watching, you can call him and he will come over and watch it with you.

— Pat Healy (@Pat_Healy) May 22, 2014

3. Don Pardo, Longtime Voice Of SNL, Goes Out In A Blaze Of Melancholy Saxophone Music
Don Pardo—a voice-over performer who lent his iconic vocalizations to countless television and radio shows over the course of his seven-decade career, including Saturday Night Live, The Price Is Right and Your Show of Shows—died yesterday at the age of 96. It only seems right to set his closing credits to the proper theme:
St. Peter is probably keeping Don Pardo at the gates, making him say "Saint Peter" over and over.

— Alex Baze (@bazecraze) August 19, 2014

4. Some Tech Dork Named Tom Hanks Has The Number One iPad App Right Now
Hanx Writer—an iPad app that mimics old-timey typewriters for reasons that remain unknown—is currently, and inexplicably, the most popular app in the iTunes store. Even more inexplicably, the mostly useless program was developed by two-time Oscar winner Tom Hanks.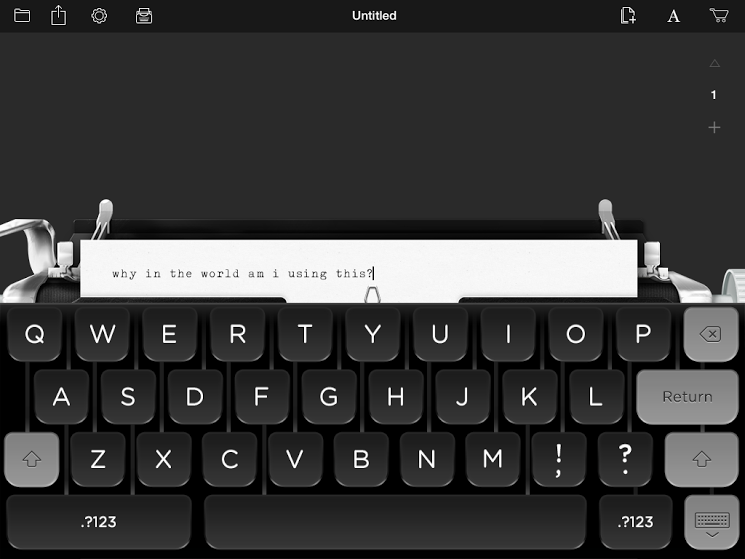 Tom Hanks should've been in Titanic somewhere. Maybe like to narrate after the end. I dunno. Anything. #nettanic

— Mike Drucker (@MikeDrucker) August 10, 2014

5. Science Finally Creates Robot Capable Of Hitchhiking Across Canada
hitchBOT, a robot designed to hitchhike its way all the way from one side of Canada to the other, arrived in its final destination in Victoria, British Columbia over the weekend. It is unknown how many robo-handjobs it had to dispense over the course of its 6,000 mile journey.
Me & Robot McGee #SciFiSongs

— Mark Jordan Legan (@MJLegan) August 9, 2014

(by Dennis DiClaudio)