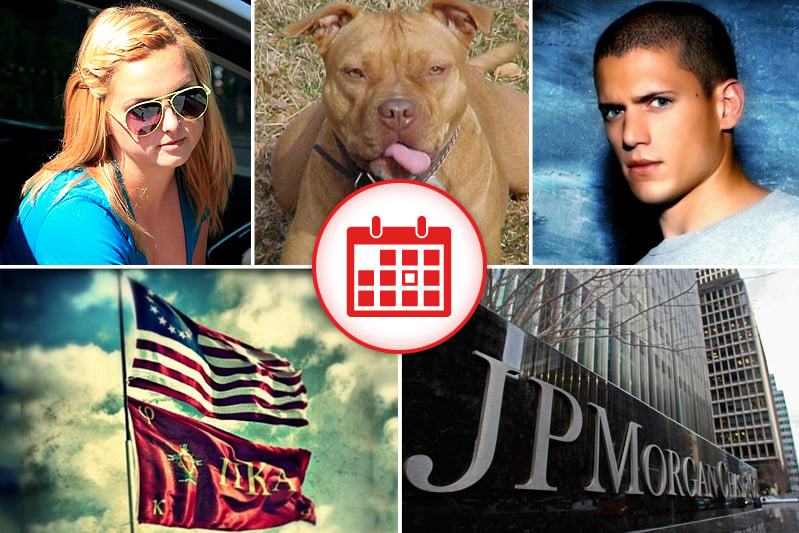 1. Do You Remember Prison Break? It Was That Show On FOX? Anyway The Star Of It Revealed That He's Gay
Wentworth Miller — star of that show Prison Break that you used to see commercials for on Fox about five years ago — came out as gay in a letter declining an invitation to the St. Petersburg International Film Festival because of Russia's anti-gay policies. This comes as a shock to his fans. Maybe? Or maybe not. We don't know. Was he gay on the show or anything?
"Prison Break" star Wentworth Miller has come out as gay, which he's known since being named Wentworth.

— Ben Siemon (@BenjaminJS) August 22, 2013


2. FBI Playing With The Idea Of Treating Rich Bankers As Though They Weren't Above The Law
The FBI and Department of Justice are supposedly considering leveling criminal charges against some people working at JPMorgan Chase for what may have been illegal energy-trading practices, despite the very real likelihood that they are very wealthy people and should probably get to do what they please. This mistake was not yet cleared up at time of press.
Another week ends without ANY of you ingrates thanking the banks for not stealing all of our money.

— Josh Patten (@thejoshpatten) July 27, 2013