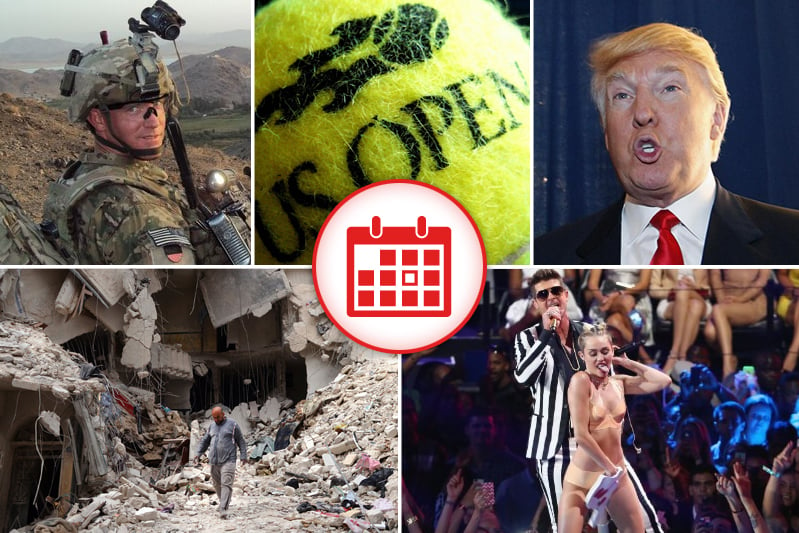 1. Miley Cyrus, Lady Gaga And *NSYNC Successfully Achieve Well-Orchestrated Spontaneity At VMAs
In case you missed last night's MTV Video Music Awards, here's everything you absolutely need to know:
Miley Cyrus performed live re-enactment of a scene from one of Billy Ray Cyrus' recurring nightmares...
...and got pretty much the response she and her manager and her team of strategists and all the executives at MTV were going for, from the Smith family at least.
Later, a bunch of old men pretending to be *NSYNC performed a reasonably acceptable facsimile of one of the boy band's songs.