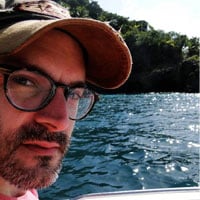 Filed by Dennis DiClaudio

|

Aug 28, 2014 @ 2:27pm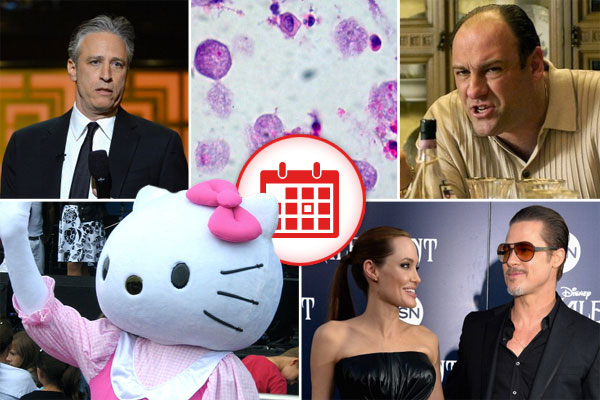 1. Angelina Jolie And Brad Pitt Finally Get Married, Probably For The Health Insurance
Nine years into their much-paparazzied and gossip-magazined relationship, Brad Pitt and Angelina Jolie were officially wed last week at their wine castle estate in the French countryside. I'm assuming that they did it so that one of them could get one the other's health insurance. That's what put most of my friends over the edge.
Thank goodness Angelina Jolie and Brad Pitt finally tied the knot and their billionaire adoptees no longer have to live in shame.

— Warren Holstein (@WarrenHolstein) August 28, 2014
"WHAT'S IN THE BOX?!?!?" - Brad Pitt opening wedding gifts

— Steve Amiri (@SteveAmiri) August 28, 2014

2. Hello Kitty Is No Cat — She's Simply A Hideously Disfigured Little Girl
It was revealed recently that the iconic Hello Kitty cartoon figure is not who, or what, we thought she was. "Hello Kitty is not a cat," a curator of an upcoming retrospective exhibit at the Japanese American National Museum in Los Angeles explained. "She's a cartoon character. She is a little girl. She is a friend. But she is not a cat. She's never depicted on all fours. She walks and sits like a two-legged creature." So, I suppose that means she's either some kind of a weird cat-like monster or a regular little human girl with a terrible facial disfiguration. Choose whichever one you think is less horrifying.