1. Did Assad's 11-Year-Old Kid Just Call You A Little Bitch, America?
Syrian president Bashar al-Assad's 11-year-old son, or somebody claiming to be him, took to Facebook the other day to tell America that it doesn't have the guts to launch a military attack against his old man's country. After goading the U.S. for failing to strike yet, Hafez Assad, who really seems to have a knack for cutting right to the bone of his target, wrote "America doesn't have soldiers, what it has is some cowards with new technology who claim themselves liberators." Obama has yet to give word on whether or not we'll be attacking Syria after recess.
What if we just attack Syria with T-shirt cannons? Everybody loves T-shirt cannons.

— Rex Huppke (@RexHuppke) August 30, 2013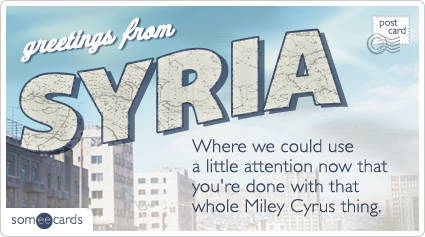 2. British Parliament Votes Against Military Action, As If They're France
British Parliament, which in fact is not the French Parliament, voted in a French-like manner against taking military action in Syria, almost as if they were acting on behalf of the people of France. This comes as a major disappointment to David Cameron, who as Prime Minister was hoping to maintain a long-held tradition of U.K. heads of state doing whatever the U.S. asks of them.
Well done UK Parliament. Now make Cameron get an "I ❤ the NHS" tattoo for fun.

— rob delaney (@robdelaney) August 29, 2013


3. NYC Subway System, Like The Internet, Comes To Screeching Halt At Sight Of Adorable Kittens
Service on the MTA's B and Q lines were held-up for an hour yesterday as subway workers chased a couple of kittens around the tracks between the Kings Highway and DeKalb Avenue stops in Brooklyn. Power was shut off to prevent the cats and workers from being electrocuted on the third rail. "It's a waste of money. They could have been doing something else," said one subway rider who is a total monster.
Ask all the mayoral candidates what they'd do if kittens were on the subway tracks and they had to get to City Hall.

— Michael Roston (@michaelroston) August 29, 2013
4. Fergie Names Her Newborn Baby After Car Parts
Pop singer Fergie gave birth to her and husband Josh Duhamel's son yesterday. The couple have decided to name the child Axl Jack Duhamel, after an axl and a jack, both of which are things you'd find in a car. To our knowledge, there is no automotive piece called a "duhamel," though we're not particularly well-versed in mechanical jargon.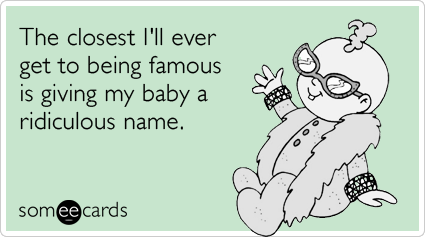 5. Kim Jong-un's Ex-Girlfriend Executed By Firing Squad For Glory Of North Korean Paradise
Hyon Song-wol, the former girlfriend of Supreme Leader of North Korea Kim Jong-un, was arrested and executed along with about a dozen other performers for allegedly violating laws against pornography, a vice unnecessary for North Koreans who are more strong-willed than the American dogs. The popular singer, as well as members of the Unhasu Orchestra and the Wangjaesan Light Music Band were accused of not only filming themselves having sex and selling the tapes but possessing Bibles, which were created by the wretched people of the world to poison the minds of superior North Korean citizens. Hyon and Kim briefly dated about a decade earlier, until then-Supreme Leader Kim Jung-il wisely ordered an end to the relationship, who had likely used his time-travel powers to discover that she would eventually become a filthy American-like pornographer.
Kim Jong Un had his ex girlfriend executed. Makes the time I dumped a girl and left her at an Applebee's seem not so bad.

— Cornelius Peter (@CorneliusPeter) August 30, 2013