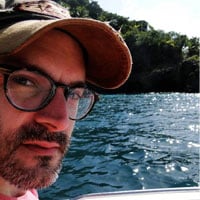 Filed by Dennis DiClaudio

|

Dec 04, 2014 @ 2:09pm
1. Public Anger Over Grand Jury Decision Erupts Into Terrifyingly Non-Violent Protests
Following a grand jury's decision not to indict NYPD officer Daniel Pantaleo for the videotaped choking death of Eric Garner, angry protesters in New York City and other cities around the country failed to act out in violent or destructive ways, resulting in a major inconvenience for media outlets who would prefer not to grapple with the actual implications of the incident.
The Eric Garner grand jury also likes Nickelback, is okay with Comic Sans, and thinks Han Solo didn't shoot Greedo.

— JerryThomas (@JerryThomas) December 4, 2014

2. Feds To Investigate If It Is Legal For Police To Kill Unarmed People On The Street
The U.S. Department of Justice has announced that it will be investigating the controversial Garner-Pantaleo incident that occurred in New York City over the summer, despite the fact that a Staten Island grand jury had already decided that the police officer—who was filmed administering a banned choke hold on a civilian who repeated stated that he was unable to breath—had done no wrong.
Even Darren Wilson is just like "WHAT THA FUCK??" over this Eric Garner thing

— Eli Braden (@EliBraden) December 4, 2014

3. Internet Readying Itself To Hate The Shit Out Of NBC's 'Peter Pan Live!'