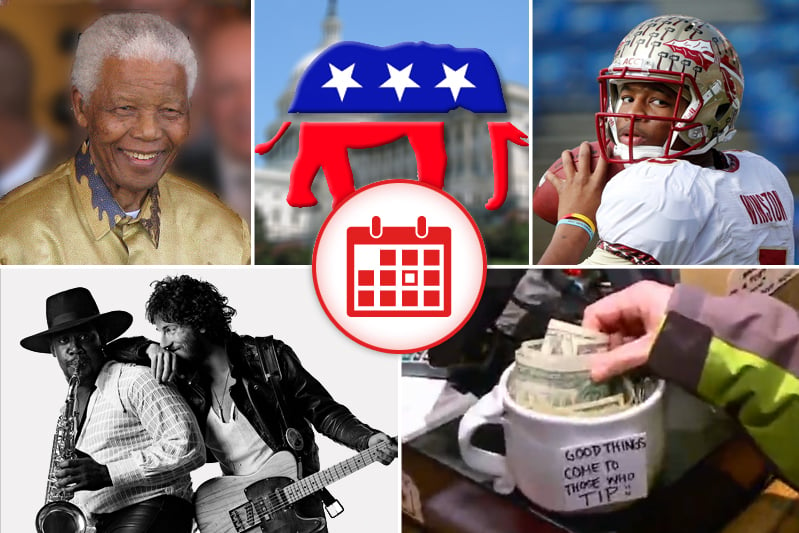 1. Pretentious Poem Written On Old Notebook Paper By Some Guy Named Bruce Springsteen Sells For $197K
An old piece of notebook paper that Bruce Springsteen used to jot down the lyrics to his 1973 song "Born to Run" sold to an unnamed Sotheby's auction bidder for $197,000. If anybody has any information on this bidder, please let us know. We have all kinds of garbage lying around the office.
"Tramps like us, baby we were born to run. Except I'm not a tramp, I'm The Boss, and you're fired!"- Bruce Springsteen

— Michael Kupperman (@MKupperman) October 1, 2013

2. There Are Many Ways To Tweet About A Story Involving An Alleged Rape, This Is Not One Of Them
This tweet from NBC Sports Radio has been deleted from their Twitter feed, but the Internet forgets nothing.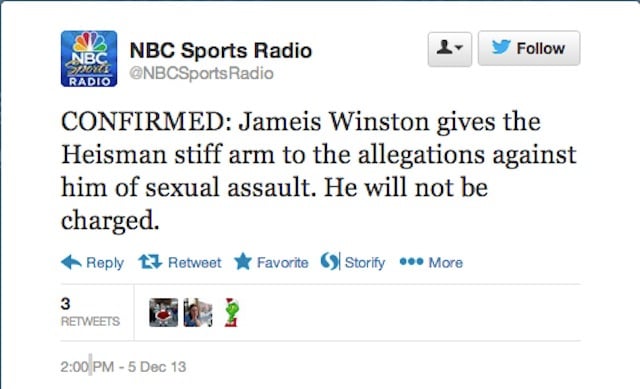 3. South Africa Unsure How Its Going To Handle All The People Who Will Attend Nelson Mandela's Funeral