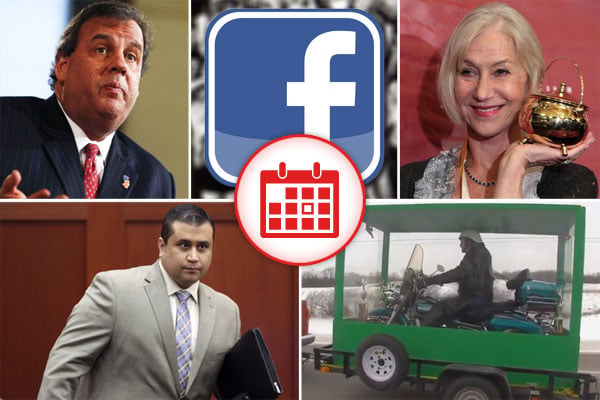 1. George Zimmerman To Let Someone Repeatedly Punch Him In The Face For Charity
Infamous ground-stander George Zimmerman has agreed to participate in a "celebrity" boxing match with an as-yet-undecided opponent on March 1. Hip-hop star DMX has volunteered his boxing services, telling TMZ, "Once I am done with him, I am going to whip my dick out and piss on him... right in his muthafuckin' face." It remains to be seen whether or not Zimmerman will take him up on the generous offer.
George Zimmerman is going to be in a celebrity boxing match for charity. Also, aliens who were about to make first contact just did a 180.

— Carol Ray Hartsell (@carolrhartsell) January 31, 2014

2. Looks Like Chris Christie Knew About The Bridge Traffic Just Like Everybody Knew That He Knew
Former Port Authority official David Wildstein is now stating that New Jersey Gov. Chris Christie did in fact know about lane closures on the George Washington Bridge while the traffic incident was still occurring. "This information, if true, really comes as a major shock," is a statement that was literally said by nobody.
Chris Christie's career is now heading toward the "joining George Zimmerman in the boxing ring" phase.

— Rex Huppke (@RexHuppke) January 31, 2014