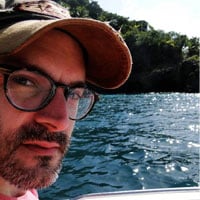 Filed by Dennis DiClaudio

|

Feb 19, 2015 @ 1:34pm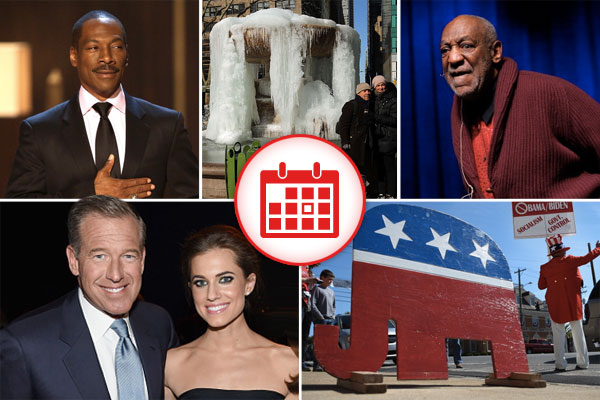 1. Eastern Half Of Nation A Hair's Breadth Away From Simply Freezing Solid
Large swaths of the continental United States from the Great Lakes to the Gulf Coast are being plunged into the coldest, most desolate depths of Hell this week, carried on the back of the so-called "Siberian Express," a wave of frigid Arctic air from northern Russia. People caught in the grips of these historically low temperatures are being advised to stay indoors and solemnly contemplate the nauseating emptiness of existence.
It's "TV reporter forced to stand out in the cold seriously questioning career choice"-degrees.
— Rex Huppke (@RexHuppke) February 18, 2015

2. Mean Person Eddie Murphy Cruelly Denied The World A Bill Cosby Impersonation On 'Celebrity Jeopardy'
Eddie Murphy came this close to performing a Bill Cosby impersonation for a sure-to-be-legendary 'Celebrity Jeopardy' sketch on this past weekend's Saturday Night Live 40th anniversary show, but ultimately declined because he thought "the laughs are not worth it" and that he wouldn't "kick a man when he's down," according to the sketch's author, comedian Norm Macdonald. "I am very appreciative of Eddie and I applaud his actions," Cosby later said through a spokesperson who may or may not have been under the influence of will-bending drugs.