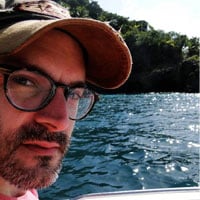 Filed by Dennis DiClaudio

|

Feb 02, 2015 @ 1:02pm


1. Seattle Seahawks Make Super Bowl History By Defecating Ball Into End Zone
Seattle Seahawks wide receiver Doug Baldwin may not have been able to push his team into a second consecutive Super Bowl win—after the New England Patriots eked out a last second 28-24 victory—but he did make history for being the first player in NFL history to get penalized 15 yards for celebrating a touchdown by pretending to poop out a football. Hey, you've got to take your victories where you can get them.
Doug Baldwin has no chill https://t.co/XkCBh3aE5o
— SC Top 10 Plays (@SCTop10PIays) February 2, 2015
Doug Baldwin better not complain about not getting respect ever again for the rest of his life
— Jay Busbee (@jaybusbee) February 2, 2015
2. Nationwide Has Perfectly Reasonable Explanation For Why It Made Everybody Think About Dead Children During Super Bowl

Nationwide Insurance has issued a statement of explanation for why they spent millions of dollars to ruin the game of billions of Super Bowl viewers last night by airing a super-depressing ad featuring a dead little boy. Apparently, it's because the faceless corporation really, really cares about your kids' well-being: "Preventable injuries around the home are the leading cause of childhood deaths in America. Most people don't know that. Nationwide ran an ad during the Super Bowl that started a fierce conversation. The sole purpose of this message was to start a conversation, not sell insurance." Almost as laudable as it is believable.
My son went to take a bath last night and I haven't seen him since. Hope he's not dead, but if he is, glad I had him insured with Nationwide
— Erik Tanouye (@toyns) February 2, 2015