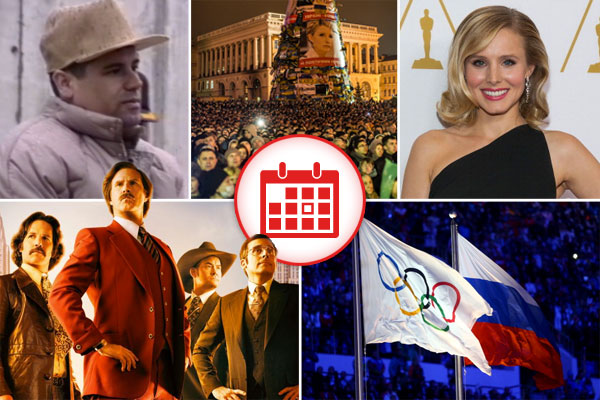 1. Sochi Winter Olympics Comes To Merciful End With Closing Ceremony In Which Hopefully No People Will Die
The 2014 Winter Games—hosted by Russia in the balmy beach resort city of Sochi—draw to a close today, after two weeks of non-stop events that apparently did in fact happen according to a few of our friends' Facebook feeds. All that is left now is for the world to come together and cross its fingers in the hopes that no one is accidentally set ablaze as the Olympic torch is extinguished.
As the Olympics wrap up, probably the most inspiring moment for me is Russia's one functioning toilet.

— James Bruce (@ComicJimBruce) February 23, 2014

2. Ukraine Slightly Less Chaotic And Terrifying Following Impeachment Of President
Now that President Viktor Yanukovych has been impeached by the Ukrainian parliament and legislator Oleksandr Turchynov has been tasked with presiding over the nation until a new leader can be elected in the spring, the eastern European country is a slightly less dangerous and nerve-wracking place in which to exist.
Thank you all for your letters of condolence, but no, I was not just ousted as President of Ukraine. Some other guy.

— Al Yankovic (@alyankovic) February 22, 2014