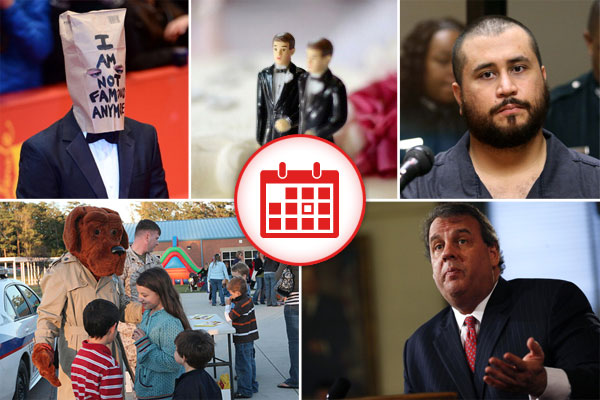 1. George Zimmerman Celebrity Boxing Match Called Off On Account Of Extreme Awfulness
The boxing promoter who was planning to deliver a celebrity match between vigilante George Zimmerman and hip-hop star DMX had a change of heart after being deluged with negative press and has decided to call off the match, forcing Zimmerman to figure out some other terrible way to get his name back in the news.
The George Zimmerman vs DMX fight was cancelled. A sincere thanks to the three ghosts who visited the promoter

— Mike Lawrence (@TheMikeLawrence) February 8, 2014

2. Shia LaBeouf Is Not Famous Anymore, Which Is Something We Just Plagiarized Off Of The Paper Bag On His Head
Actor/plagiarizer Shia LaBeouf attended the German premiere of his new film Nymphomaniac with a brown paper bag—bearing the words "I am not famous anymore"—over his head. And now we're reading about him, so it looks like he got what he wanted. Congratulations to him.