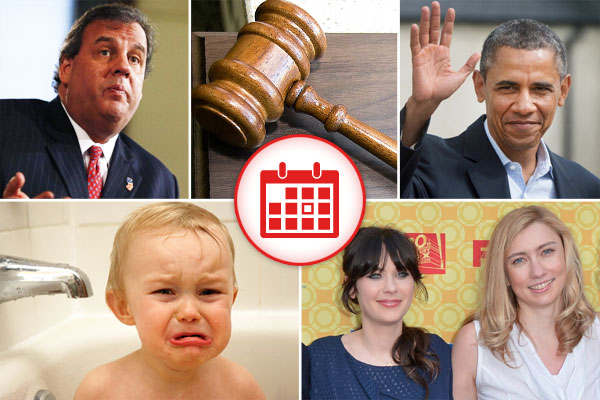 1. President Obama Promises To Reform NSA Sufficiently So That All Of You Will Shut Up For A While
Barack Obama yesterday said that he would be introducing a number of reforms to hinder the government's ability to electronically survey U.S. citizens—such as implementing a public advocate on the FISA court and not allowing the NSA to control metadata—so you can all stop your complaining now and let those guys get back to combing through your Gmail.
I like Obama, but let's face it, his Nobel Peace Prize is the equivalent of "Crash" winning the Best Picture Oscar.

— Frank Conniff (@FrankConniff) January 18, 2014

2. Study Shows Babies Are A Bunch Of Goddamned Liars
A new Japanese study has revealed that babies sometimes cry without actually being upset in an effort to manipulate their parents into giving them what they want. The study did not reveal how many husbands have been using the same tactics.
The two most irritating sounds to the human ear are a crying baby & when Alex Trebek pompously answers a question in a French accent.

— Danny Zuker (@DannyZuker) January 4, 2014

3. Chris Christie Accused Of Not Using Hurricane Sandy Relief Money Strictly For The Sake Of Altruism