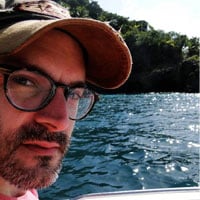 Filed by Dennis DiClaudio

|

Jan 06, 2015 @ 2:05pm
1. CNN To Play Out Modern Civilization With Classy-Sounding Brass Band
A former intern for CNN recently released a video that the cable news network's owner Ted Turner had created for the express purpose of playing it when the end of the world as we know it happens. The one-minute-long video features a brass band playing a moving version of the spiritual "Nearer My God To Thee." This will presumably be the last piece of real civilized culture many humans will get to experience before donning studded jock straps and chasing each other across desert wastelands and fighting over caches of sweet, sweet gasoline.
If the world ended today, a hologram of Anderson & Wolf would make out on CNN as "It's The End Of The World" played. http://t.co/SBnKppG7Nk

— bobby finger (@bobbyfinger) January 5, 2015

2. Aging Spinster Cameron Diaz Finally Finds Person Willing To Marry Her
Cameron Diaz—co-star of 2014's Annie and Sex Tape—was reportedly wed to Benji Maddon of the rock band Good Charlotte in a Jewish wedding ceremony held inside the actress' Beverly Hills home. The two performers were by all accounts acting of their own volition and neither appear to have been in thrall to powerful hypnotists or outside forces, so congratulations to them!