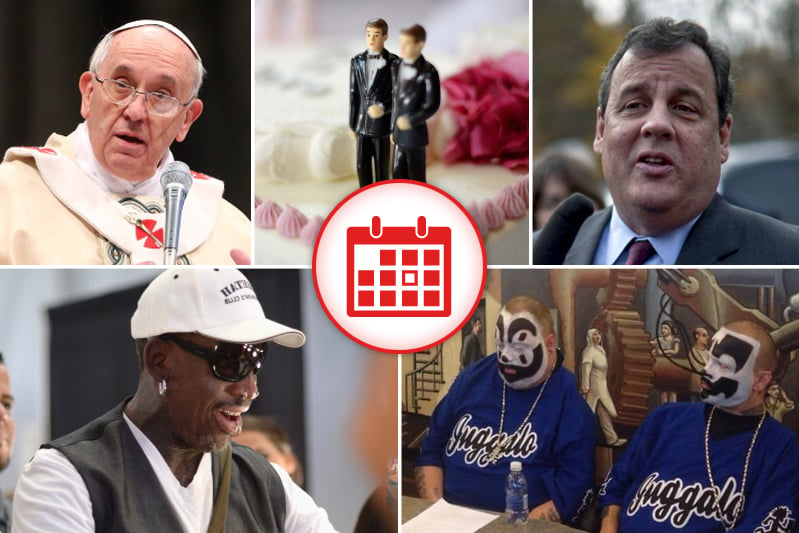 1. Dennis Rodman Apologizes To CNN, Says He Was Drunk During Interview, Which Really Doesn't Explain Every Other Time We've Heard Him Talk
Dennis Rodman, who more often than not is saying or doing something crazy, apologized for his crazy behavior during a CNN interview the other day, explaining that at the time things were not going well with his crazy basketball team idea and he was also kinda drunk: "My dreams of basketball diplomacy was [sic] quickly falling apart. I had been drinking."
Dennis Rodman makes me think they've been investigating concussions in the wrong sport.

— Rob Kutner (@ApocalypseHow) January 9, 2014

2. Insane Clown Posse Got Those Hardcore Ninjas From The ACLU To Help Tear The FBI A New Faygo Hole
The ninja harlequin hip-hop group Insane Clown Posse and the American Civil Liberties Union filed suit against the FBI and the U.S. Department of Justice yesterday due to their decision to classify the group's fans—known as "Juggalos"—as criminal gang members. No jokes needed here. Move along.
FBI is being sued by Juggalos, fans of Insane Clown Posse. ACLU press conference. Still wearing the paint. pic.twitter.com/0TqZYBgLYD

— Khalil AlHajal (@detroitkhalil) January 8, 2014