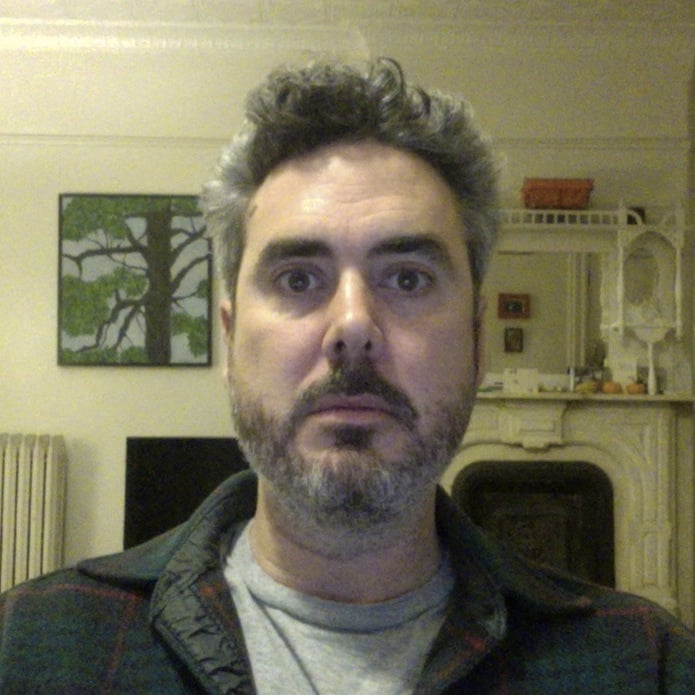 Filed by Bob Powers

|

Jul 11, 2014 @ 1:48pm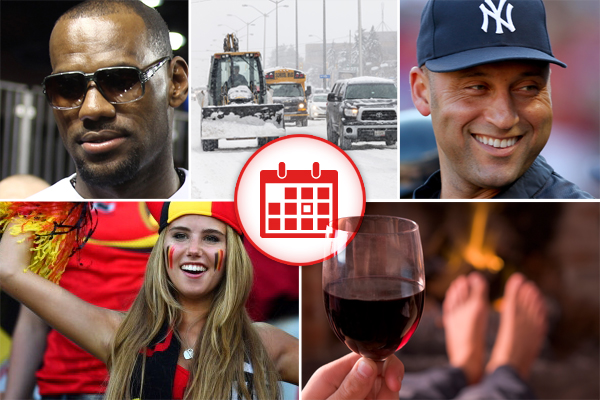 1. LeBron James Is Taking His Talents Away From South Beach And Bringing Them Back To Cleveland Until That Gets Boring Too
LeBron James has announced that he's leaving the Miami Heat and going back to the Cleveland Cavaliers in a move that startled many with a sudden feeling of Deja Vu. Perhaps the Heat will let James hang onto his spot on the Heat and perhaps rent it out on Airbnb until he's absolutely sure about the move this time.
LeBron James is not totally abandoning Miami - he will still wish Wade & Bosh happy birthday on Facebook and like photos of their kids.

— Matt Goldich (@MattGoldich) July 11, 2014

.
2. Attractive, Wild-Animal-Murdering Soccer Fan May Have Lost Her Modeling Contract Over The Murdering Wild Animals Thing.
Looks like being good looking isn't enough to have a modeling career. You also have to refrain from constantly kill wild animals. After Axelle Despiegelaere was spotted in the stands during the World Cup, her face went viral and L'Oreal quickly signed a modeling contract with her. The Internet wasn't about to let a new model get work without a background check, and someone found her facebook page was crawling with pics of her hunting big game.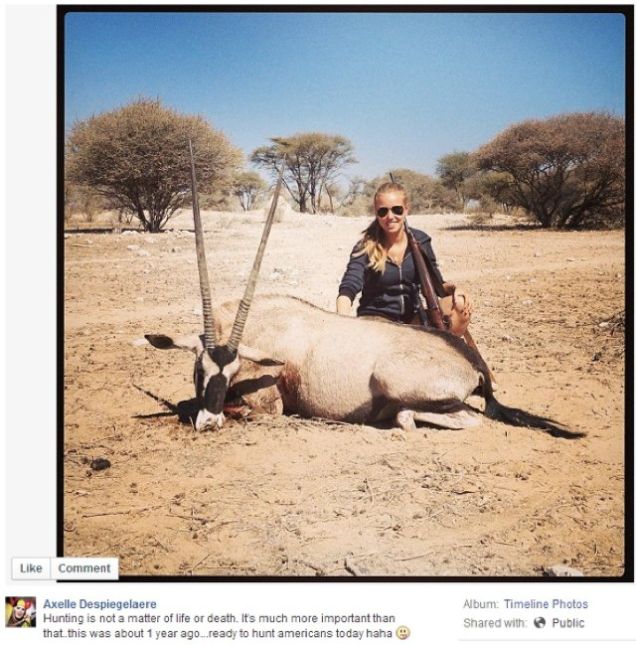 Facebook took the pics down, and now it's being reported that L'Oreal is cutting ties with the bloodthirsty beauty. Hopefully, she's frozen enough lion meat to make it through the coming autumn and winter.
I do a lot of modeling. Mostly model planes and choo choo trains.

— Doogie Horner (@DoogieHorner) June 8, 2014
.
3. Study: Even Lightweights Can Get Health Problems From Drinking
Some scientists who really don't even have a clue just how goddamn hard it is to make it through the week sometimes just announced that even cutting down on light drinking (one or two a day) is beneficial to cardiovascular health. The scientists did not use their science-y brains to explain how the hell we're supposed to make it through the holidays sober.
The only question that needs to be on a test for whether or not you drink too much is: "Are you taking a test about drinking too much?"

— Dan Kennedy (@DanKennedy_NYC) July 8, 2014
.
4. Polar Vortex To Allow People To Take A Break From Complaining About The Heat So They Can Complain About The Cold For A Couple Days
That Polar Vortex thing that made this past winter reminiscent of that General Hospital plotline where Port Charles was about to be frozen over by the weather machine? It's back, and it's going to make our summer kind of...cool and pleasant for a couple days? Beginning Monday and Tuesday, areas that normally see super-hot temps could experience 20-30 degree drops, which marks the first time the effects of climate change will actually help fight climate change by making us all turn off our air conditioners for a while.
I miss the polar vortex.

— Ari Scott (@ariscott) June 18, 2014
.
5. Derek Jeter Wants To Sell You His Underwear
Though they've been keeping his role as an investor under wraps, Derek Jeter is apparently in the business of wrapping men's rolls. It's come out that Jeter is part-owner of Frigo RevolutionWear, a high-end men's underwear brand that sells their briefs for around a hundred bucks. The underwear purportedly includes bullshit like a "soft-lock adjustment system" and a "patented pouch" which they refer to as the "Frigo zone." In other words, the MVP wants to help you with your VPL.
Derek Jeter will never retire from giving me a boner.

— Fun_Beard (@Fun_Beard) February 12, 2014
(by Bob Powers. Dennis DiClaudio is off today.)