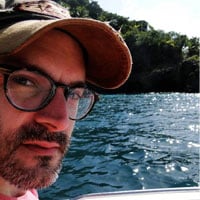 Filed by Dennis DiClaudio

|

Jul 18, 2014 @ 3:20pm
1. Todd Akin Clarifies His 'Legitimate Rape' Comment, Entire World Unanimously Forgives Him
Hey, everyone! We can all relax with the hating on former Rep. Todd Akin thing. Turns out he misspoke when he said that "If it's a legitimate rape, the female body has ways to try to shut that whole thing down." What he meant to say was "legitimate case of rape." Oh! Well, that's much less silly and delusional. The addition of those two words make all the difference.
I hope Todd Akin gets a legitimate kick to the nuts.

— Jamie Kilstein (@jamiekilstein) July 17, 2014

2. Chelsea Manning's Scheme To Get Herself Put In Prison Forever So As To Force Government To Pay For Her Gender Treatment Is Finally Paying Off
It would appear as though Chelsea Manning—who is currently serving a 35-year sentence for passing privileged information to Wikileaks— will be receiving state-funded gender treatment during her stay in military custody. "I am hopeful that when the Army says it will start a 'rudimentary level' of treatment that this means hormone replacement therapy," Manning's lawyer has said. Well, well, well... Looks like somebody's ingenious plan to bilk the American taxpayer is finally coming to fruition.