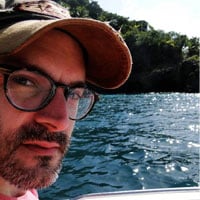 Filed by Dennis DiClaudio

|

Jul 07, 2014 @ 12:23pm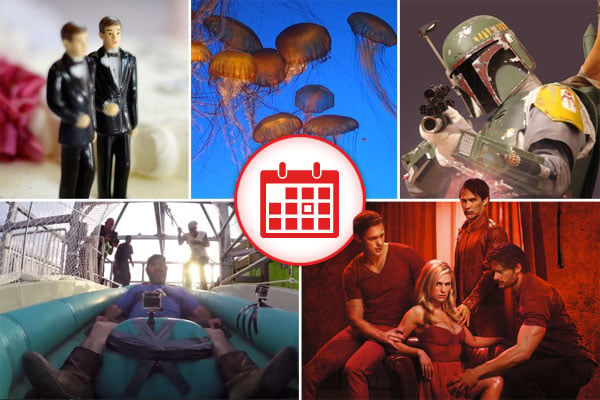 1. Beloved 'True Blood' Character Gets Appropriately Silly, Naked Death
[SPOILERS] People who are still bothering to watch True Blood in its seventh and final season suffered a crushing loss during last night's episode, when longtime series-regular Alcide the werewolf was shot while trying to protect his half-fairy girlfriend from a bunch of vampires with Hepatitis V. "I die naked in the woods with nothing but my sock on. Given Alcide's track record on the show, I was like, 'that's about right,'" actor Joe Manganiello explains wistfully.
I think I enjoy True Blood too much to qualify as a "smart person".

— Susan Burke (@ThatSusanBurke) July 1, 2014

2. Is Boba Fett Finally Getting The Movie He Never Actually Deserved?
Godzilla director Gareth Edwards has been chosen to helm the first of several Star Wars spin-off films. Many fans are speculating that the subject of the movie, set to hit theaters in 2016, will be none other than Boba Fett, the Mandalorian bounty hunter who transported Han Solo's already-catatonic body to Tatooine before being easily and accidentally dispatched by a blind man and falling into the mouth of a Sarlacc, in which he was slowly and painfully digested for over a thousand years. Temuera Morrison is rumored to be reprising his role as the character, who remains a fan favorite for obvious reasons.