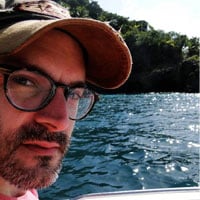 Filed by Dennis DiClaudio

|

Jun 01, 2014 @ 3:38am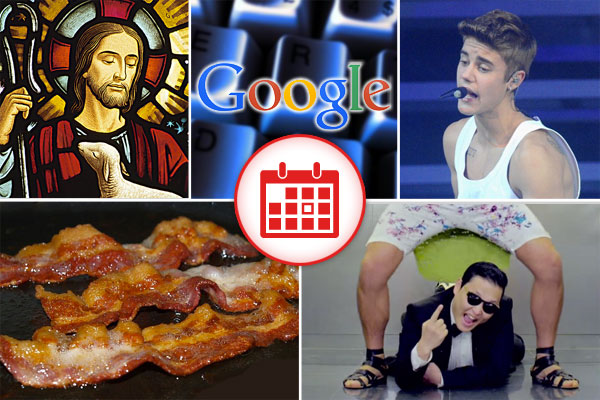 1. Thousands Of People Have Asked Google To Forget That They And Their Stupid, Embarrassing Blog Posts Exist
In response to an EU court ruling that European citizens have a right to not have information about them indexed by Google's massive search engine, the tech giant launched a "right to be forgotten" web form on Friday. In just the first day, 12,000 people chose to take advantage of the new option.
I hope the NSA isn't tracking the number of frantic google image searches I do right before getting a haircut

— Eli Yudin (@eliyudin) May 30, 2014

2. Video Of Justin Bieber Telling A Racist Joke Has Surfaced Just Like We All Assumed It Would Eventually
TMZ has managed to gets its hands on video of Justin Bieber telling a really crappy, unfunny, racist joke. Although we were unaware of the existence of this footage—which was taken for his 2011 documentary Never Say Never—we all kind of knew that something like this probably existed, right?
We should be thanking Justin Bieber for giving blacks and whites the opportunity to form a dialogue about collectively hating Justin Bieber.

— Warren Holstein (@WarrenHolstein) June 1, 2014

3. 'Gangnam Style' Now Has About 2 Billion More YouTube Views Than Your Shitty Ukulele Cover Of It
South Korean rapper Psy's smash Internet pop song hit "Gangnam Style"—which you're totally going to listen to right now, even though you've already heard it a thousand times—has recently become the first YouTube video to receive 2 billion views on YouTube.
Gangnam Style is a song we will hear for years at theme park Halloween Monsters dancing shows.

— sean oconnor (@seanoconnz) February 12, 2014

4. Turns Out Jesus Didn't Speak American
After Pope Francis and Israeli Prime Minister Benjamin Netanyahu had a disagreement over whether Jesus spoke Hebrew or Aramaic, the Washington Post pointed out that there is a "scholarly consensus" that Jesus's primary language would have been Aramaic, but he would have ministered in Hebrew. Which is kind of odd if you think about it, since the Bible is written in English.
Jesus take the wheel, I thought of a good tweet that I gotta send out.

— CJ Sullivan (@CJVLR) May 28, 2014

5. Science Explains Why Bacon Smells Like The Jennifer Lawrence Of Food
A chemistry blog has done the world the service of explaining why bacon smells so amazingly good. The amazing aroma apparently comes from about the 150 chemical compounds that are created when the wunderfood is cooked.
How this country has not created a gun made of bacon is beyond me.

— Rex Huppke (@RexHuppke) May 27, 2014

(by Dennis DiClaudio)