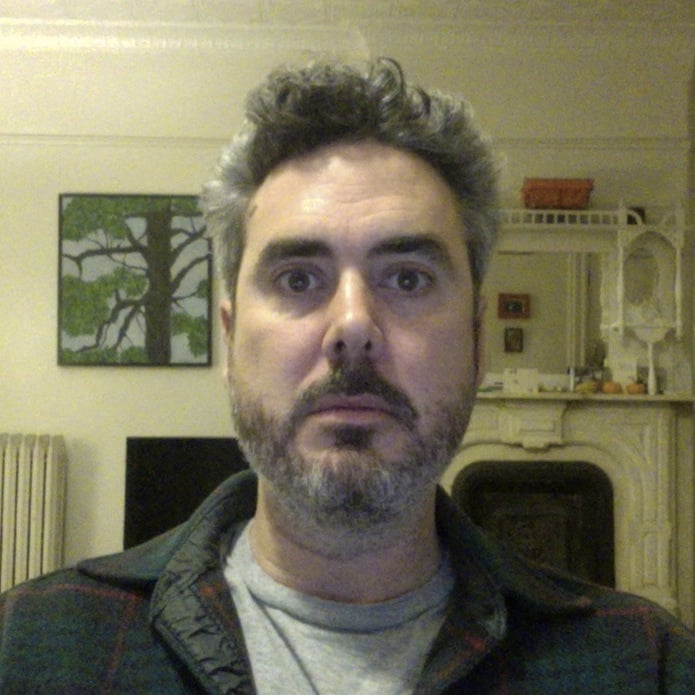 Filed by Bob Powers

|

Jun 13, 2014 @ 9:02am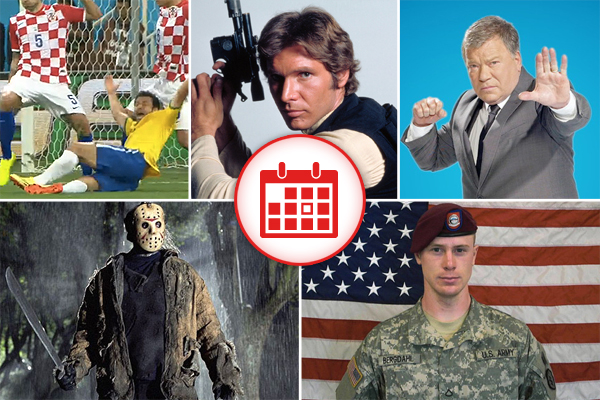 1. Priceline Is Buying OpenTable For $2.6 billion, Which Means You Should Be Able To Place Bids On Your Dinner Reservations Very Soon
Priceline will not stop until William Shatner gets a financial windfall every time you leave your house. The travel website is reportedly buying OpenTable, the online reservation site, for $2.6 billion in cash, making Priceline the place to get the worst room in every hotel and the worst table in every restaurant.
Does Priceline send me emails about hotel deals in the middle of the night because they figure I'm drunk enough to think "Yeah! Atlanta!"

— Danforth France (@danforthfrance) February 7, 2012
2. With Help From A Controversial Call From A Referee, Brazil Won The Opening Match In The World Cup Yesterday
Brazil won the opening World Cup match yesterday, but many say the win is thanks to a ref awarding Brazil a penalty kick after one of their forwards fell dramatically after minor contact with a Croatian defender, which is the kind of thing that happens 95 times per NBA game but is apparently a new thing in soccer.
I'm rooting for Brazil. Because the refs seem to be as well and I like a sure thing. @DrewFromTV @daveanthony

— Doug Benson (@DougBenson) June 12, 2014
3. Bowe Bergdahl's Getting Treatment In San Antonio Just In Time To See The Spurs Possibly Win It All In Game 5
Bowe Bergdahl, the American POW many say we should not have brought home in exchange for several detainees held in Gitmo, is now in San Antonio, TX receiving treatment at a medical facility there just in time for the Spurs to come home for their potential Finals win on Sunday. It is not yet clear whether Bergdahl is a Spurs or Heat fan, but if it's The Heat, his doctors will hopefully tell him to keep his mouth shut since the writing's on the wall for LeBron & Co after suffering their second devastating home arena defeat. This item was mostly about last night's game, true, but Bergdahl is back on U.S. soil, so tune into Fox News. They should have some fun stuff going on over there today.
Sarah Palin has been watching Sgt. Bowe Bergdahl from her backyard and she's feeling almost patriotic enough to criticize him on Facebook.

— Rex Huppke (@RexHuppke) June 3, 2014
4. Harrison Ford Hurt His Ankle On The Set Of Star Wars Episode VII
Han Solo was the latest casualty of the ongoing Star Wars that have been waged for over 30 years now, with apparently no end in sight. Actor Harrison Ford was reportedly taken to a hospital to treat an injury to his ankle. Rumors were flying that he was hurt when the door to the Millennium Falcon fell on his leg, which would not be out of character for the fastest hunk of junk in the galaxy.
— Bad Robot (@bad_robot) June 4, 2014
5. Today's Friday The 13th. Don't Die.
Stay away from the woods. Definitely don't have sex in them. Also, bad luck today so don't play the lottery. We care about you.
Full Moon on Friday the 13th and I'm in a wooded area, if I'm not torn to shreds by a werewolf, I'm living life wrong.

— sean oconnor (@seanoconnz) June 13, 2014
(by Bob Powers. Dennis DiClaudio is off today.)