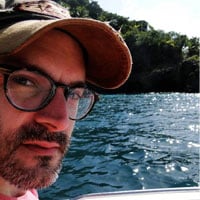 Filed by Dennis DiClaudio

|

Jun 21, 2014 @ 6:03pm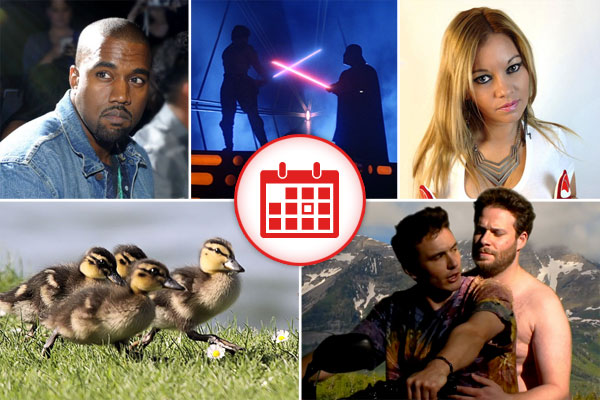 1. Entire Nation Of North Korea Joins List Of People Who Have Officially Condemned Seth Rogen and James Franco
The Democratic People's Republic of Korea has officially condemned actor/filmmakers James Franco and Seth Rogen for their part in the upcoming film The Interview, in which the characters they portray are tasked by the United States government to assassinate the Asian nation's Supreme Leader Kim Jong-un. "There is a special irony in this storyline as it shows the desperation of the US government and American society," a spokesperson for North Korea told The Telegraph. There goes any chance of a perfect Rotten Tomatoes score.
I think it would make more sense if Russia and North Korea were playing each other right now in the World Cup.

— Keating Thomas (@keatingthomas) June 17, 2014

2. Kanye West Turns Up At Dave Chappelle Show To Receive His Obligatory 15 Minutes Of Attention
After apparently discovering that there was a large group of people with eyes capable of seeing gathered at Radio City Music Hall last night, hip-hop artist Kanye West decided to make a surprise appearance at stand-up comedian Dave Chappelle's show. He performed three songs before graciously allowing the audience to give their attention to the person they went there to see.
Today is Kanye's birthday. And every other day is also actually Kanye's birthday.

— Michelle Wolf (@michelleisawolf) June 8, 2014

3. Porn Star Celebrates World Cup Win In Traditional Chilean Fashion — A 16-Hour Gang Bang
Chilean porn star Marlen Doll turned heads this week when she delivered on her promises to throw a 12-hour orgy in honor of her nation's team beating Australia and a 16-hour orgy for beating Spain. Chile isn't scheduled to play the Netherlands until Monday, which should hopefully give her sufficient rest time before whatever comes next. I wonder how much cranberry juice she can drink in two days?
The World Cup would be more interesting if at the end of the game the earth opened up and devoured the losing team.

— Cory Cavin (@corycavin) June 20, 2014

4. News Of 'Star Wars: Episode XIII' Director Causes Stir Across The Galactic Empire
When Disney announced yesterday that Rian Johnson—writer/director of Brick and Looper—would be penning and helming the seventh chapter of the Star Wars trilogy of trilogies, the explosion of excitement online was equal to the percussive power of the destruction of the Death Star I and II combined, plus a little of whatever that thing that blew up at the end of Episode I was. It is however unknown whether such emotions stems mostly from respect for Johnson as a filmmaker or happiness that J.J. Abrams will only have the opportunity to ruin one installment.
I'm very psyched to see the new Star Wars movies to see which racial stereotypes are illustrated by the aliens!

— Anthony DeVito (@AnthonyDeVito) June 21, 2014

5. Canadian Woman Faces Lifetime Sentence For Saving Baby Ducks (Or Something)
A Canadian woman has been convicted and faces a possible lifetime sentence in prison for stopping her car to rescue a group of poor, defenseless, adorable ducklings. Her decision to park her car in one of the lanes of a major highway, thus leading to the crashing deaths of two people who were trying to use the road properly, is probably a contributing factor for that sentence.
moral of this story? don't make way for ducklings. Canada Woman Stops for Ducks; Guilty in 2 Deaths http://t.co/pkUhf1jj2j via @ABC

— Betsy Klein (@betsy_klein) June 21, 2014

(by Dennis DiClaudio)