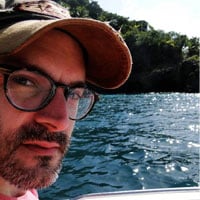 Filed by Dennis DiClaudio

|

Jun 24, 2014 @ 1:53pm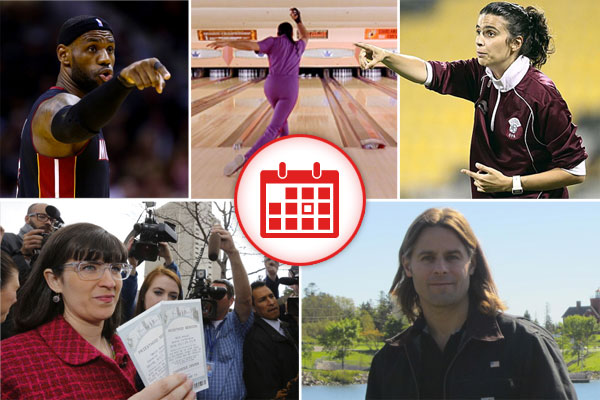 1. Mormon Church Excommunicates Woman For Heretical Attempt At Equality
Mormon activist Kate Kelly was excommunicated from her church by an all-male panel Sunday for apostasy, due to her continued attempts to win the right of priesthood for women congregants. "I am not an apostate, unless every single person who has questions to ask out loud is an apostate." That sounds about right.
I signed up for Mormon Mingle and that's how I met my beautiful wife. And my decent-looking wife. And my weird-looking wife.

— Trevor S (@trevso_electric) April 24, 2014

2. First-Ever Female Head Coach Of European Soccer Team Becomes First Woman To Quit European Soccer Team After A Few Hours On The Job
Helena Costa—the first woman to be hired as manager for a professional European soccer team—resigned from her position with the French Clermont Foot 63 just a few hours after starting work and before even meeting with any of the players. "She had developed a problem of confidence in the situation, but I have no idea what it was that caused this," club president Claude Michy explained. Costa herself cited "amateurism" from the club and a "lack of respect" as her reasons.
Oh yay! A billion more articles asking when Americans will embrace soccer!!

— allisonkilkenny (@allisonkilkenny) June 23, 2014

3. Republicans Now Have Their Own, Better Version Of Brad Pitt
Stewart Mills —a conservative U.S. congressional candidate from Minnesota—is being hailed as the Brad Pitt of the Republican Party, based mostly on his rugged good looks, shoulder length hair and complete lack of political experience.
All politicians are jerks except for the one I like!

— Anthony DeVito (@AnthonyDeVito) June 17, 2014

4. LeBron James Becomes A Free Agent, Remains An Egomaniac
LeBron James, one of the most highly valued players in the NBA, has announced that he is opting out of his contract with with Miami Heat and making himself an unrestricted free agent beginning July 1. This will allow him to both sign with whichever team he pleases next season and to hear his name on the news constantly for the next several months.
BREAKING: LeBron James announces one-hour ESPN special to reveal that LeBron James will sign with the LeBron James Lebron Jameses.

— Rex Huppke (@RexHuppke) June 24, 2014

5. John Turturro Is Hoping To Raise The Jesus From The Grave
Actor and director John Turturro has announced that he is hoping to receive permission from Joel and Ethan Coen to reprise his role as bowler/sex offender Jesus Quintana from The Big Lebowski in a spin-off film next year.
Jesus Quintana is the Boba Fett of the Coen Bros oeuvre | John Turturro trying to make film w/ Big Lebowski character http://t.co/tOuNeYYLtr

— Michael Golamco (@michaelgolamco) June 24, 2014

(by Dennis DiClaudio)