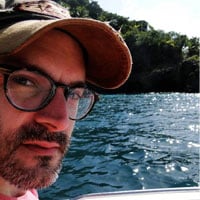 Filed by Dennis DiClaudio

|

Jun 03, 2014 @ 2:30pm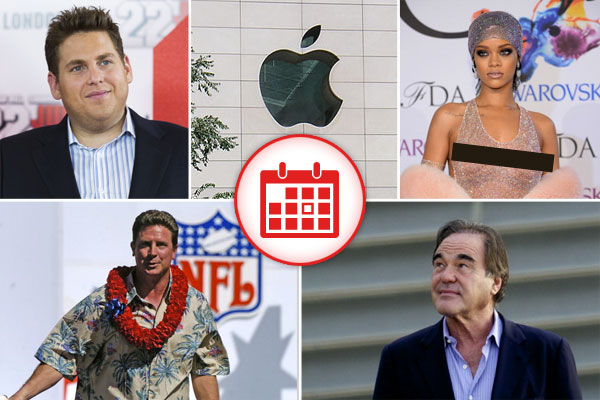 1. Jonah Hill Embraces Controversial 'Take Personal Responsibility' Strategy After Being Caught On Tape Using Homophobic Slur
After being caught on tape angrily yelling a homophobic epithet at a paparazzo, Jonah Hill went on Howard Stern's radio show to apologize and call himself out for his shitty behavior: "I am not at all defending my choice of words, but I am happy to be the poster boy for thinking about what you say and how those words, even if you don't intend them and how they mean, they are rooted in hate. And that's bullshit and I shouldn't have said that."
"No no no. I'm a nice guy. My first words were actually 'same love.' Just ask my mom." - Jonah Hill

— bobby finger (@bobbyfinger) June 3, 2014

2. Rihanna Seems To Have Pretty Much Given Up On Wearing Clothes
Fresh off the media roller coaster that accompanied her Instagram account being disabled for violating terms against nudity, R&B singer Rihanna attended the Council of Fashion Designers of America's fashion awards last night in what can best be described as a bunch of sparkles and a smile.
Rihanna's see-thru dress is nothing compared to the hole-in-the-crotch yoga pants I'm sporting at the Y.

— Emily Volman (@emilyvolman) June 3, 2014

3. Apple Unveils New iOS8 To Partially Work On Your iPhone
At the Worldwide Developers Conference in San Francisco yesterday, Apple CEO Tim Cook unveiled the new iOS 8 operating system for the iPhone and iPad. Although the software won't be out until the fall, Apple fanboys are encouraged to refresh this page continuously until something changes.
Every time Apple makes a "big announcement" and it's not hover boards, I lose a little bit of my faith.

— Aaron Fullerton (@AaronFullerton) June 2, 2014

4. Dan Marino Is Suing The NFL For Giving Him The Chance To Make Millions Of Dollars While People Pummeled Him Every Week
Former Miami Dolphins quarterback Dan Marino is joining 14 other NFL alumni who are suing the league for "carelessness, negligence, intentional misconduct" for not disclosing the long-term effects of having massive people do their very best to completely destroy your body over and over again every week.
Former Dolphins quarterback Dan Marino is suing the NFL over concussions. He wants millions, but it's believed he'll settle for a ring.

— Adam Carl (@AdamWearsPants) June 3, 2014

5. Oliver Stone To Make Even-Handed, Well-Thought-Out Movie About Edward Snowden
Oliver Stone has announced that he will be making a film based upon the story of NSA whistleblower Edward Snowden. "This is one of the greatest stories of our time," the filmmaker said in a statement. "A real challenge." It is currently unknown how Stone will work Vietnam into the plot.
BREAKING: Oliver Stone to direct Edward Snowden movie, lead character to be played by every male barista you've ever hated

— Rex Huppke (@RexHuppke) June 2, 2014

(by Dennis DiClaudio)