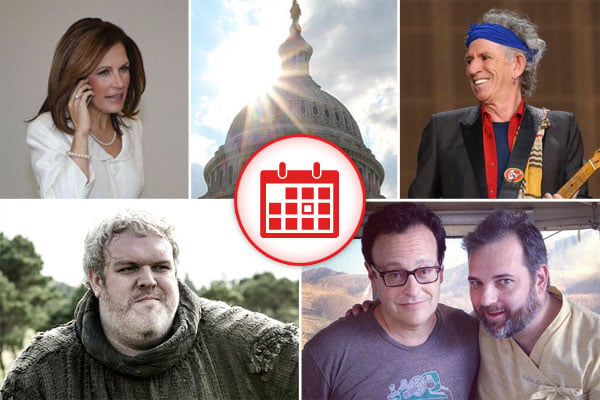 1. U.S. Congresspeople Outraged At Being Spied On By Government As Though They Were U.S. Citizens
U.S. Senate Intelligence Committee chair Dianne Feinstein (D-CA), and a number of her fellow staunch NSA supporters in Congress, were absolutely scandalized to learn that the CIA may have been spying on them as though they were a bunch of common, tax-paying Americans. Where does that agency get off thinking behavior like this is acceptable?
Dianne Feinstein says she's totally opposed to spying on our allies. I wish she viewed American citizens as her allies.

— ben schwartz (@benschwartzy) October 29, 2013

2. Michele Bachmann Is So Tired Of America Being Pushed Around By Its Oppressed Gay Minority
Still fuming over Arizona Gov. Jan Brewer's decision to veto SB-1062 last month, Rep. Michele Bachmann bravely spoke out on a conservative radio talk show, condemning the country's gay community for continually "bullying" the American public into discriminating against them at a slightly less than normal.
"There's a terrible intolerance afoot ... and it's against people who hold sincerely held religious beliefs." - Michele Bachmann (R-Crazy)

— Rex Huppke (@RexHuppke) March 6, 2014

3. Keith Richards Has Some Really Primo Writing Stuff For You To Inject Into Your Childrens' Eyes