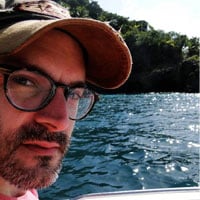 Filed by Dennis DiClaudio

|

Mar 17, 2015 @ 12:55pm
1. NFL Rookie Throws Away Promising Career To Pursue Dream Of Not Having Brain Damage
San Francisco 49ers linebacker Chris Borland has announced that he is retiring from the NFL after only one season of play, explaining that he would rather live his life as a regular person with a head not full of mashed potatoes than be a celebrated professional football player. "From what I've researched and what I've experienced, I don't think it's worth the risk," Borland explained to ESPN, utilizing a brain that seems to still be in good working order.

Can't wait to see which NFL team drafts Robert Durst.

— aaron blitzstein (@BlitznBeans) March 16, 2015

2. Sir Elton John Might Not Know How Boycotts Are Supposed To Work
After superstar fashion designers Domenico Dolce and Stefano Gabbana made the perplexing and idiotic decision to alienate the gay community by spouting a bunch of retrograde bigotry about gay adoption to the Italian press, Elton John—who has two adopted children with his husband—led the charge to boycott their products. However, the iconic musician may need a refresher course in the rules of boycotting, as, less than one day later, he was photographed on the street with a Dolce & Gabbana shopping bag.