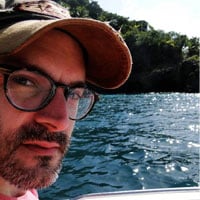 Filed by Dennis DiClaudio

|

Mar 24, 2015 @ 11:54am
1. Angelina Jolie Made A Hard Decision In Order To Protect Our Supply Of Angelina Jolie
Actress/filmmaker/professional-attractive-person Angelina Jolie is one of our nation's greatest natural resources, so it came as a terrible shock to people everywhere when she revealed in a New York Times editorial today that she had her ovaries removed due to a cancer risk. Jolie—who underwent a preventive double mastectomy in 2013—explained the decision for surgery that she made after doctors found signs that could point to early-stage cancer: "There was still a chance of early stage cancer, but that was minor compared with a full-blown tumor. To my relief, I still had the option of removing my ovaries and fallopian tubes and I chose to do it." Hopefully, her choice will keep the Angelina flowing for years to come.
I would do exactly what Angelina Jolie has done if I were in her position (except I would also make Brad fix his fug personal grooming.)

— Nicole Cliffe (@Nicole_Cliffe) March 24, 2015

2. Fictional Sociopathic Murder President More Popular Than Obama
Americans would rather have make-believe President Francis Underwood leading the nation than the actual real-life person currently doing the job, according to an incredibly scientific and non-silly poll from Reuters-Ipsos. 57 percent of respondents had a favorable opinion of the character Kevin Spacey plays on House of Cards, while only 46 percent had a favorable opinion of the one Barack Obama plays on the news. Both, however, were beat by futuristic space President Laura Roslin from Battlestar Galactica, who garnered a 78 percent approval rating.