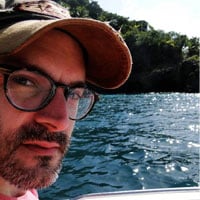 Filed by Dennis DiClaudio

|

Mar 31, 2015 @ 12:34pm
1. Indiana's Governor Shocked To See That The State's Gay-Hating Law Is This Unpopular
Indiana Gov. Mike Pence is a bit flabbergasted that his state's new law that allows private businesses to deny service to gay people is being viewed as discriminatory. "This law does not give anyone the right to discriminate," Pence told reporters. "But I can appreciate that that has become the perception." He has asked the state congress to deliver a rewrite of the law, hiding its bigotry a bit better, by the end of the week.

I turned on the closed-captioning for Indiana Gov. Mike Pence's press conference and all it said was RETREEEEEEEEEEAT

— 50 shades of blond (@goldengateblond) March 31, 2015

2. A Nazi War Criminal Just Died A Free Man After A Long And Happy Life Because Life Is F**king Unfair
Unrepentant Nazi war criminal Soren Kam died in Germany last week at the age of 93. Though he was convicted in absentia in his home country of Denmark for the kidnapping and murder of anti-Nazi newspaper editor Carl Henrik Clemmensen, he was never successfully extradited and did not see justice for his crimes against humanity. Feel free to go punch a wall now.
I'm shocked that they found a Nazi war criminal living in my hometown and even more shocked that it wasn't my 7th grade gym teacher.

— J. Elvis Weinstein (@JElvisWeinstein) June 15, 2013