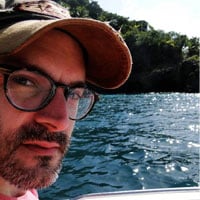 Filed by Dennis DiClaudio

|

May 12, 2015 @ 12:04pm
1. Tom Brady Suspended—No Cheating For Four Games
The NFL has decided to suspend New England Patriot quarterback Tom Brady for four games and fine his Super Bowl-winning team $1 million for breaking league policy prohibiting players from getting caught cheating.
Tom Brady just offered a solemn and apologetic jerking-off gesture.

— Brian Boone (@brianadamsboone) May 12, 2015

2. George Zimmerman Will Live To Be In A Shooting Incident Again Someday
Professional vigilante George Zimmerman suffered only minor injuries to his face during a shooting incident yesterday in Florida. The shooter contends that he "had to shoot at" Zimmerman, whom he told authorities was threatening him. I don't know. Doesn't sound like the George Zimmerman we know.
George Zimmerman never would've been shot if he had been carrying a PRISON SENTENCE FOR MURDERING SOMEONE

— Twitnter Is Coming (@OhNoSheTwitnt) May 12, 2015

3. It's A Good Thing An Actual God's Not Here To See All These Americans Becoming Atheists
Fewer Americans are identifying themselves as Christian than any other time in the nation's history, according to a survey by the Pew Research Center. Only 71 percent of U.S. adults were found to be Christian in 2014, down eight percentage points from seven years earlier. In fact, those whom the poll lists as "unaffiliated"—a group which includes atheists, agnostics and people who can't be bothered to even consider the question—is currently greater than the number of Catholics in the country.