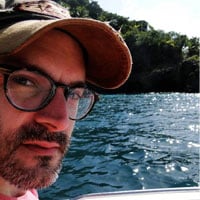 Filed by Dennis DiClaudio

|

May 13, 2014 @ 2:55pm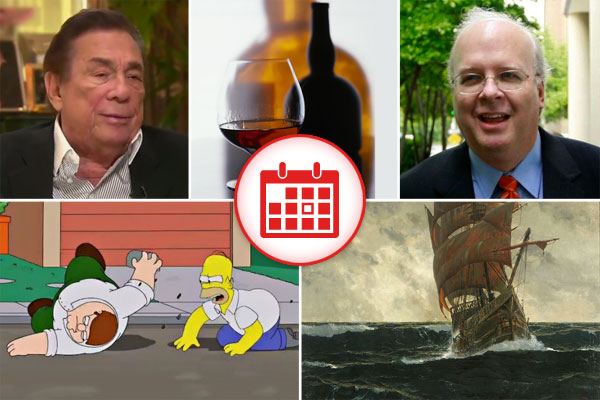 1. Donald Sterling Is Trying To Use America's Abject Hatred Of Magic Johnson To His Own Advantage
If there's one thing that Americans hate, it's All-Star-MVP-winning basketball player and AIDS activist Earvin "Magic" Johnson. Knowing this, L.A. Clippers's owner Donald Sterling slyly decided to talk shit on the legendary NBA player during an interview with Anderson Cooper that ran on CNN last night in an apparent effort to win everyone back to his side. "Well, what kind of a guy goes to every city, has sex with every girl, then he catches HIV? Is that someone we want to respect and tell our kids about? I think he should be ashamed of himself," he told Cooper. "I think he should go into the background. But what does he do for the black people? He doesn't do anything." And just like that, nobody's mad at him anymore. Brilliant strategizing!
Every time Donald Sterling speaks, a news network's ratings gets its wings.

— Warren Holstein (@WarrenHolstein) May 13, 2014

2. Karl Rove Takes Break From Singing Praises Of George W. Bush To Diagnose Hillary Clinton With Brain Damage
Republican strategist Karl Rove is a busy guy. When he's not inventing alternative versions of mathematics or scribing paeans to American hero George W. Bush, he spends his time diagnosing politicians with neurological disorders. In referring to an injury Hillary Clinton sustained in 2012, Rove said, "Thirty days in the hospital? And when she reappears, she's wearing glasses that are only for people who have traumatic brain injury? We need to know what's up with that." She was wearing brain-injury glasses?! Figures the lamestream media is too cowardly to report on that.