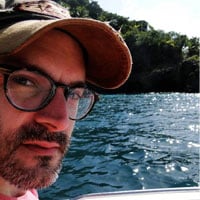 Filed by Dennis DiClaudio

|

May 13, 2015 @ 1:04pm
1. America Wants Harriet Tubman On The $20 Bill, Probably To Piss Off Its Sexist, Racist Uncle
Civil rights icon and slavery abolitionist Harriet Tubman topped an unofficial online poll asking Americans which woman they'd like to see replace Andrew Jackson on the $20 bill. As awesome as that would be, considering the continued gender inequality in the country, I wouldn't be surprised if she ended up on a $15.60 bill instead.
Harriet Tubman on the $20 bill? Way to make the presidents feel awkward when they're stuffed in the same wallet.

— River Clegg (@RiverClegg) May 13, 2015

2. Radio Shack Finally Finds Something People Want To Buy—Your Email Address
The Standard General hedge fund recently made a $15 million bid to purchase the Radio Shack store brand name as well as all of the email addresses it collected from customers over the years. So, remember that time you went in there to buy a converter plug for that hookah you picked up in the Netherlands? Your address is probably part of the deal.

Radio Shack is going under, Shake Shack is doing great. The effectiveness of naming your business "Shack" remains undetermined.

— Matt Nedostup (@nedostup) March 12, 2015

3. 'Jem And The Holograms' Movie Is Just Like The Original Cartoon, Except Not Like It At All