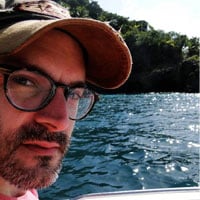 Filed by Dennis DiClaudio

|

May 29, 2014 @ 2:05pm

1. Brad Pitt Falls For The Old 'I'm Gonna Punch You In The Face' Prank
Despite years of hanging out with legendary practical joker George Clooney, poor Brad Pitt fell for one of the oldest "pranks" in the book, when red carpet reporter and noted prankster Vitalii Sediuk punched him right in the ol' kisser at the premiere for Maleficent last night. Ha! Pitt really had fist on his face during that hilarious joke! He must have felt quite the fool.
The first rule of Fight Club is it was just a movie and you can't punch Brad Pitt in the face without going to jail, dummy.

— Warren Holstein (@WarrenHolstein) May 29, 2014

2. Sriracha Downgraded From 'Dangerous Chemical Weapon' To 'Somewhat Overrated Condiment'
An Irwindale, CA City Council voted unanimously to dismiss a public nuisance complaint against the toxic fog of chili-base noxiousness that has been making life a pungent hell for the people who reside close to Huy Fong Foods' factory in which they make Sriracha. That same council had previously filed a lawsuit against the factory. I wonder what could have changed their minds.
Just checking in. I don't have a beard. Can I still use Sriracha?

— Ritch Duncan (@ritchied) March 31, 2014

3. Dads Can Help Their Daughters Succeed In Life By Washing A Goddamn Plate Once In A While
A new study from the University of British Columbia shows that women who grow up in households in which mothers and fathers share housework duties—such as washing the goddamn dishes, running the vacuum across the carpet once in a frickin' while, and cooking a meal every now and then if you think it's so damn easy—wind up in higher-paying careers than women who grow up in households in which the dads are just lazy pieces of shit who make their wives wish they married their exes.